Discussion Starter
·
#1
·
It is hard to believe that it has been 10 years already with this car. Purchased in May 2006, drove for the first time November 2006 (more on that later). Okay, so a little more than 10 years. I meant to post this up earlier, I have some time now :grin:
I bought my SRT-4 sight unseen, unless you count the internet. I was in Iraq in 2005/2006. I wanted an Electric Blue pearlcoat SRT-4, and looked all over. It was May 2006 though, and that color was the feature 2004 color. I wasn't a big fan of the Orange Blast (sorry those of you who have them, just not my thing heh heh), and finding a blue was turning into an impossible process.
The local dealer had some interesting SRT-4's though, 2005 Commemorative Edition. I looked them up, found the info on here interestingly enough. HemiDakota had a thread discussing them. I called the dealer, he said they had three of them, 69, 70, and 71. He said he'd find the one with the lowest miles for me, but once he said they all had under 12 miles, I said "I'll take
#69
", you know, because that pervert inside of us always has to spring forth from time to time >
My buddy picked the car up, and put it in storage. I remember sitting in Iraq reading about what all the guys on this forum were up to, studying, taking notes about upgrades, what addon parts to buy. October 2006, had about a month left in Iraq, so I ordered BWoody HBrace and traction bars, and an Aeroforce Interceptor gauge. I can remember wondering if I was more excited to come home and see my wife...
...or my car. I can't really answer that question to this day haha.
November 2006, finally home, headed to my buddies place. Backing the car out of the storage facility... jamming the brakes hard and catching my breath when I looked in the rear view mirror...
Oh shit, that's just that f'ing wing!!! WHEW!!! (that took about a week to get used to back there, not going to lie).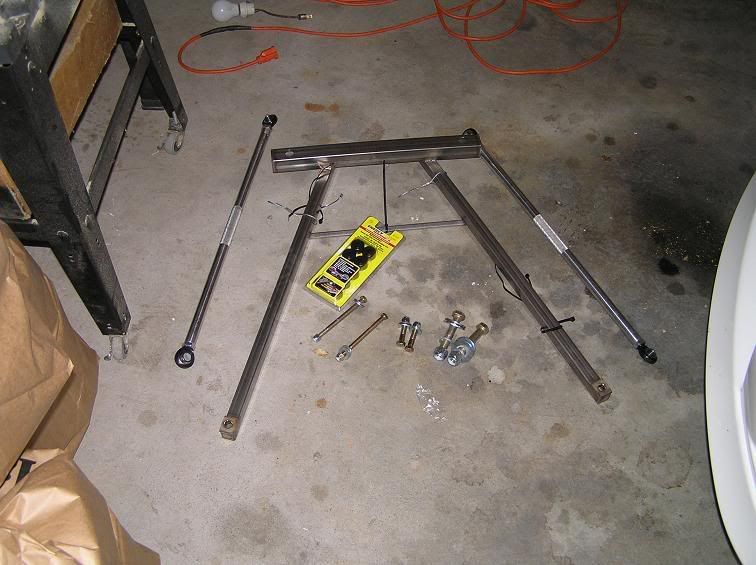 In his garage, drilling, under 60 miles on the vehicle and already putting parts on it. The traction bars and HBrace installed, gauge set up in the car. Taking it out later that night to head for home.
Same night, my first stoplight pull!!! Sorry Pontiac Grand Prix GTP, you never really had a chance :grin:
Driving cross country to California, wife was still stationed at Camp Pendleton...
On that trip, my first photobucket picture:
Among others:

Spent three months in San Diego. Discovered that every idiot Marine out there seemed to own a Toyota or Nissan pickup truck, and all they ever wanted to do was street race... and lose. Found out about Fontana, went up there several times. Met up with the Southern Cal San Diego SRT-4 crowd at one of the meets, great time! Then found out she was getting out, headed back early with a car load of stuff to Nebraska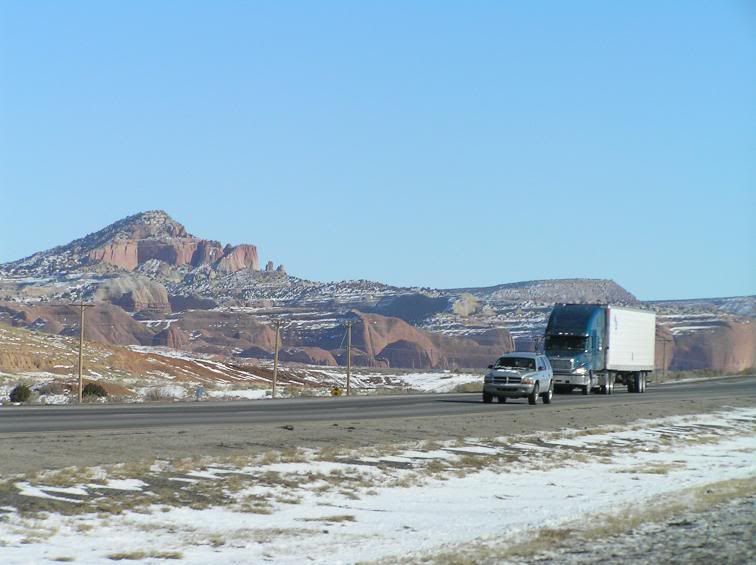 Nebraska weather was considerably different than California weather in January
Discovered that KDW2 tires + snow = potential death... stopped driving in the snow.
Started the Commemorative Edition Register page here:
Moved into a small apartment, moved into a bigger apartment six months later. Moved into a house one year later. Realized I couldn't keep daily driving the SRT in the winter if I wanted it to stay nice, so got another Neon.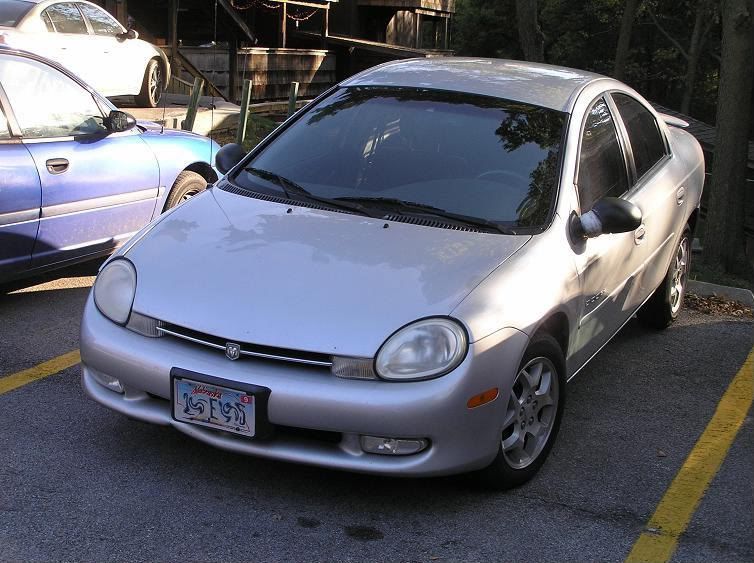 Installed factory cruise control on my SRT-4. Figure there are probably less than maybe a dozen people who have ever done it?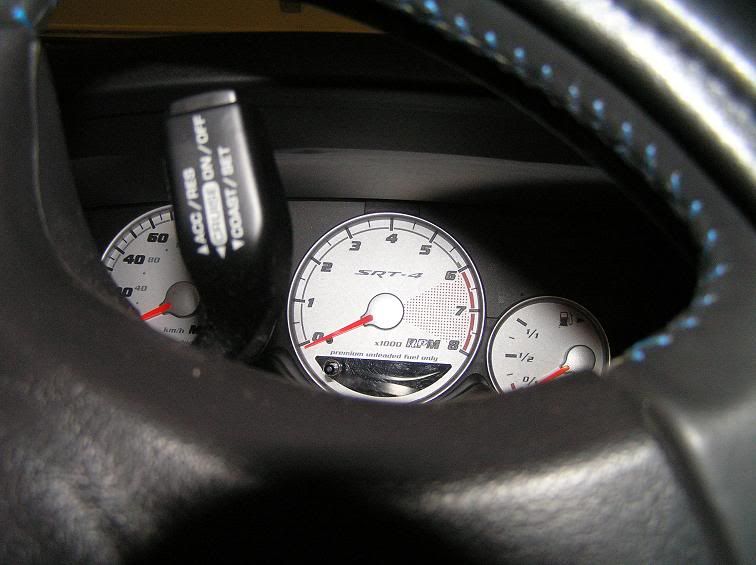 Found out that purchasing an SRT new allows you to attend the SRT Drive experience. Drove to Jolliet Illinois to participate in that event, had a blast :clap: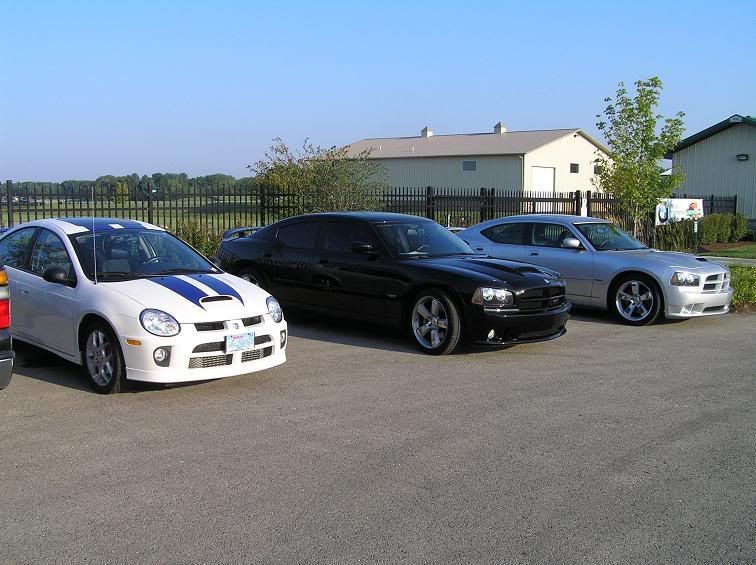 On the way back, imagined that I ran the car to 155 mph against a Pontiac Grand Prix GXP on the interstate in Iowa, because of course, if I really did that, putting that here could potentially get me into some hot water
This situation is the only time I "imagined" the car going that fast in all the time I have owned it.
Got personalized plates. Drove up to Cleveland Ohio to the SRT-4 Nationals, met ERabbit and a bunch of other great guys. Ran the car completely out of gas and coasted to a stop in the gas station parking lot, had to push the car to the pump to fuel it: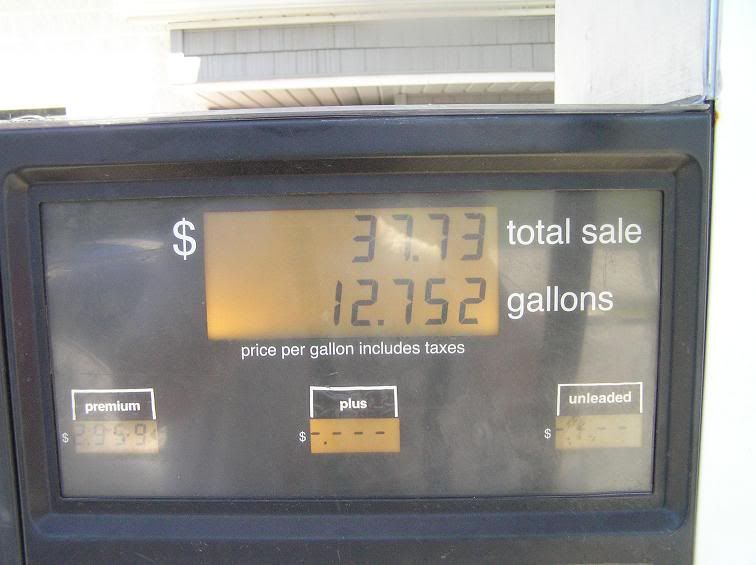 Got my personalized plates, then picked up a Mopar Borla exhaust and waste gate assembly cheap from a guy going through a divorce:
Went through a divorce myself :frown: Kept the car! :clap:
Moved away for my job. Moved back a couple of years later. Drove up and took part in the Woodward Cruise in Detroit: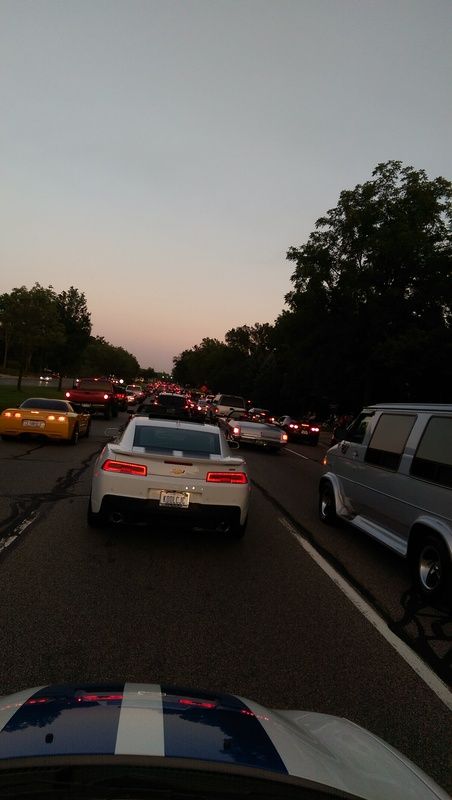 Realized while I was there... there are starting to be fewer and fewer of us left, only saw 2 other SRT-4's the entire time, out of more than 40,000 cars.
Attending countless Mopar events in the Midwest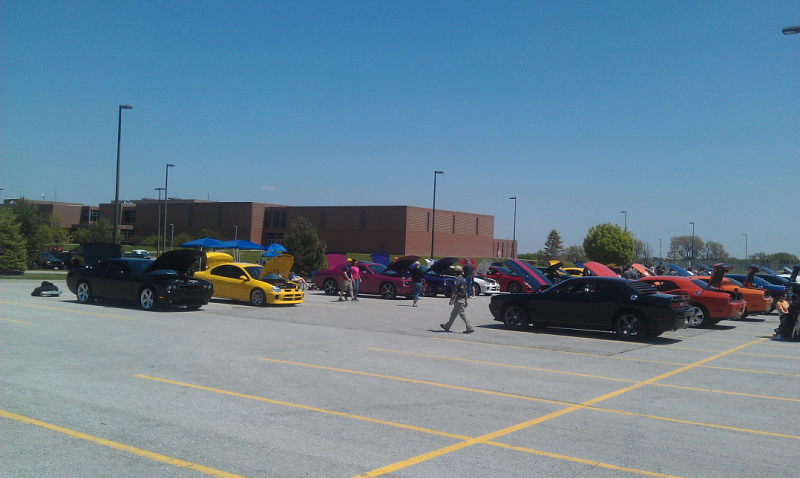 70k miles, replaced the shifter/tranny bushings.
Also replaced the transmission fluid...
For the first time (I KNOW I KNOW, WTF ARE YOU DOING RT???)
I could talk about a host of other things, the other cars I've owned, from the pickup, to her Buick, to the Cruz, now to the Ecodiesel. The SRT-4 however has been amazing. I've beaten up on cars I didn't think I could. I've been beaten by cars that surprised me, the Honda Civic turbo guy who bought me lunch just so he could talk about cars. The state patrolman who pulled me over doing 130 mph but couldn't ticket me because "I couldn't get a radar lock on you, you were going too fast". The skunk that bonked his head on my oil pan, then let loose with his cologne all along the underside of the car (the only time I've ever gone to the car wash at 3 in the morning, and it STILL STUNK FOR 3 MONTHS AFTER!).
She has been incredibly reliable, check engine light on once, only once, after installing the Mopar exhaust, to let me know "uh, hey man, no downside O2 sensor reading" (because this set up doesn't have it). Cleared it, never came back, never seen another one. I don't want to hear from you Chevy guys... my Cruz was in the shop EIGHT times, check engine light came on God knows how many times, and that was my daily and didn't get driven near as hard as the SRT. Up and down the track, did a 13.9 once (just once, sadness) rodding the piss out of her, but just goes to show, you keep track of engine oil, coolant, don't do stupid mods, this car can go on, and on, and on....
Everything has been so fun. Yes she shifts hard, yes the interior is literally stepping back into last century. Yes people ask me "Dude, you have CD's in here???". Yes, I have the last BF Goodrich KDW2 tires that were available for this car (from 3 different places all around the USA), because I guess I like originality more than performance (I'm sure stowaway would confirm that about the stock tires haha).
So this is today: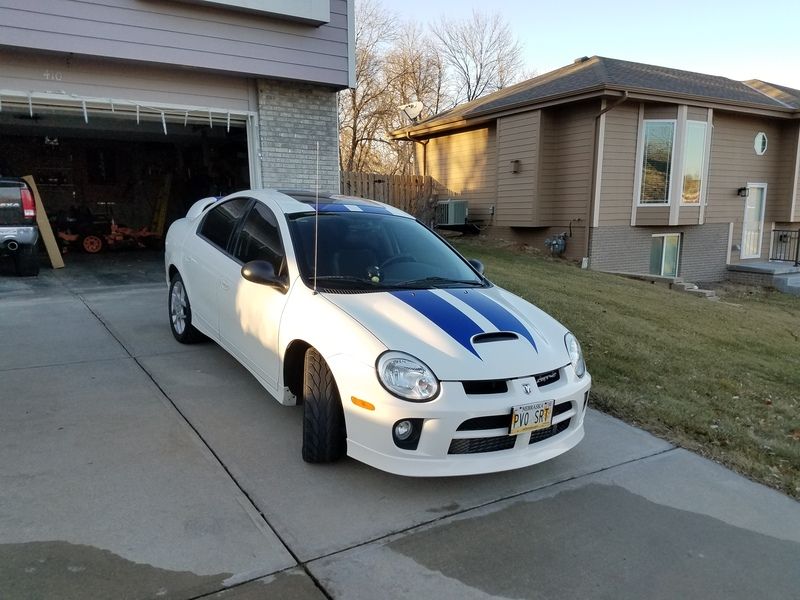 10 years, 75,351 miles, lived in 7 different places, 5 daily driver vehicles, a wife, 2 kids, a divorce, this car and I have been through a lot. I still come across old posts from other forums from back in the day, laughing it up that Dodge would even consider making this vehicle. "A turbo neon? haha that will blow up before it is even a year old" "Won't touch my WRX, hell it won't even beat a honda". It brings a warm fuzzy feeling. I've watched so many people come and go here at the forums but I cherish all the information I've gained, the crazy fights we had here, the friendships I've made, and even though there aren't near as many people, I hope the forum continues to go on. After all, I have a stage 3 package that I need to install, and I may need some more information. It's only been sitting in the box for SIX YEARS now.
I will buy other cars, maybe even other SRT's, certainly other daily drivers,
but I will never sell this car
. I've grown to
"love the hate"
that it gets, I don't expect it to ever be worth anything, but it is worth its weight in gold to me, and that is honestly all that matters.
So here is a big cheers to these cars, and to all of us who own them now, have owned them in the past, and who purchase them in the future, may they continue to make your heart race, and bring a smile to your face.