I took the car to pablo at lujan to get it tuned today and like usual he worked his magic! It picked up a few ponies from my last dyno of 477 whp. turned up the boost a little bit and it made 515 whp and 487 wtq on c16. pump numbers dropped a little because i wanted a more conservative tune, 398 whp and 382 wtq at 21 psi and 313 whp and 292 wtq on like 12 or 13 psi, dont remember now. The only pic i have is of the race gas dyno because my friend decided to steal my digi cam.
AGP gt40 kit
emanage
750's
walbro
agp race fmic
3inch single exhaust
profec b
clutchmaster stage 4 6 puck
stock I/M and TB
stock block
stock head
stock intercooler pipes
31 psi c16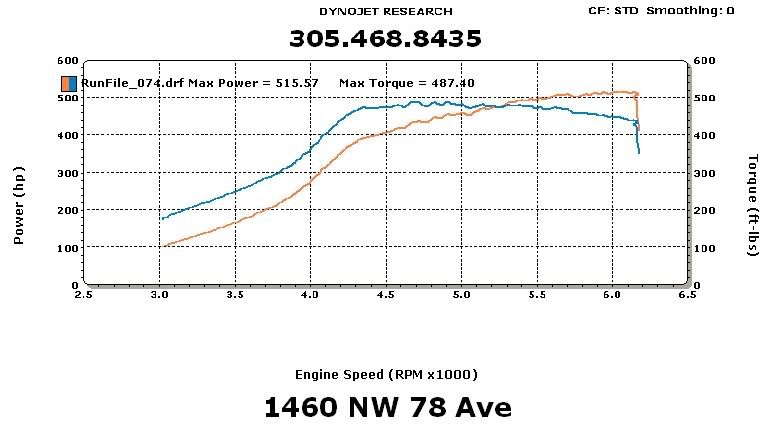 wastegate setting 12-15 psi not really sure
low boost - 21 psi
high boost - before and after tune.
The 3 powerbands