Parking brake issue w/ FIX
So I have been having issues with getting my parking brake to engage. So one day i woke up and said "im fixing this shit today." lol. So i did the how to on how to adjust the cable at the wheels by moving the star wheel inside the housing at each wheel. Didn't help at all. still had to slam the ebrake into the center counsel. notice it was starting to crack. So pull up and off the counsel and found a lot wrong. First the cables seem cocked so one side is prob seized up and the other all stretched out. also the hole assembly is lifting up, looks as if the tac welds gave away or what ever dodge used. Poor design on there part.
Before pic (not engaged)
After pic (ebrake engaged)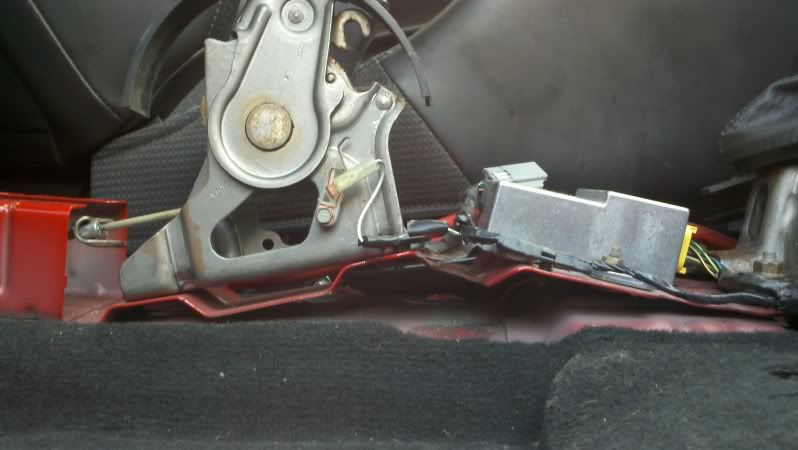 Like why they use a thin pcs of metal that has the ebrake about middle and bolted down at top and bottom with nothing inbetween.
Pic of cables while engaged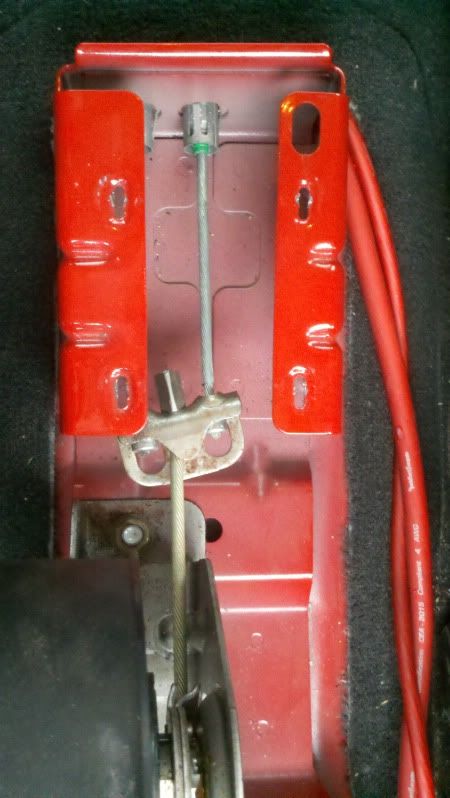 So my fix i was thinking of doing, was drill two or three holes through the floor of the car and install bolts or rivit... Then put some sort of a sealer to prevent rust.
Or make a HOLE new peice out of thick aluminum or titanium (prefer).
Whats your thoughts?
Also this ebrake rattles like a bitch... Its this tooth sprocket... can slide it back and forward.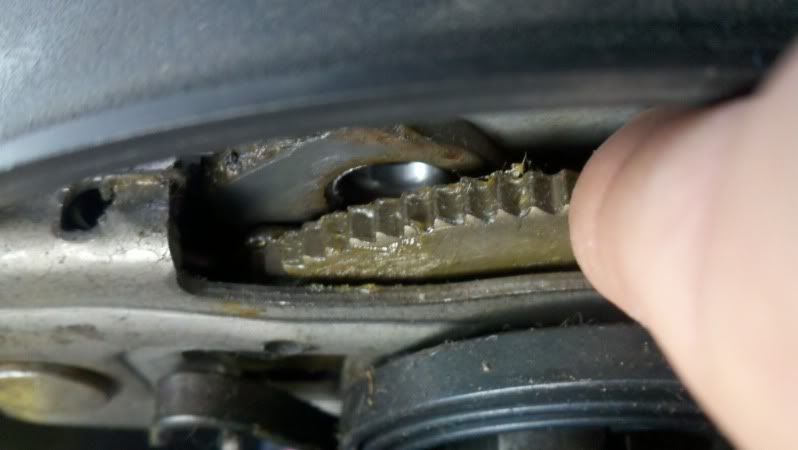 Anyone have issues with this? Anyone know were I can pick up a after market ebrake?