Whether you have a clutch job, axels, air box removal, throttle body, battery, battery tray, most of front suspension, intercooler pipes, trans mount. you can find it all here.
Note: in any of the pics red circles are bolts you do not remove specially on brake parts unless you want to bleed the system afterwards.
1.) 1st step is always prep, grab your girls lotion (or your own stash
) and smother your arms, and hands. This will help with clean up as no dirt will grind its self into your skin.
2.) Tools recommended: 10mm, 12mm, 13, 15mm, 18mm, 19mm, 32mm, try to get the 15, 18, 19, 32mm, in ½ as they will see a lot of torque removing fasteners. 15mm, 18mm deep sockets, wrenches in all the sizes above minus 32 and 19. Needle nose pliers, ½ drive ratchet, 3/8-inch ratchet, extensions, and id say 10-15inch worth at least. Hammer, tie rod remover, pry bar (good flat screwdriver will do), Jack no little one will work u need at least a 2 ½ ton to get the height necessary, tranny jack will save lots of aggravation, 8mm hex allen wrench or socket, c clamp, jack stands, quick ties, carb cleaner, loc-tite, battery charger (if doing over a few days).
3.) All right jack your car up.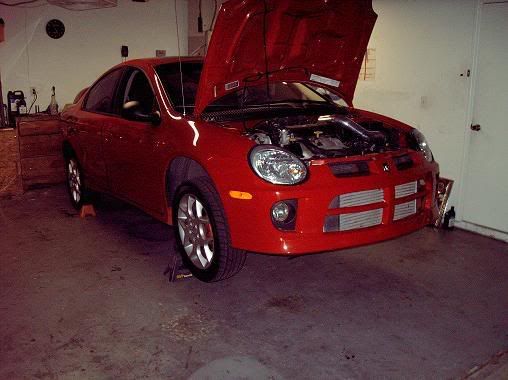 4.) Get decent height on it, you will need to remove the tranny out from under but will still need to get to items under the hood. If under 6 foot I would recommend a milk crate or step of some sort to get to items.
5.) Disconnect negative side of battery (always disconnect ground first and put on last this prevents arching if the positive when loosening or tightening. Then remove the positive terminal.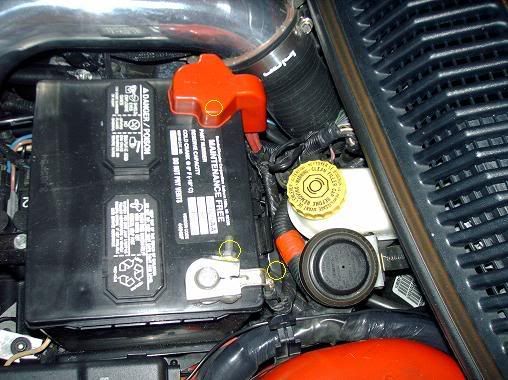 Then remove battery hold down middle yellow circle.
6.) Remove battery from car
7.) Next remove the intake system from the turbo/car. Stock is below, yellow are screws or clamps that need removed, blue is the ait sensor (also needs removed). If you have an aftermarket intake system It mostly consists of a clamp on the turbo, filter, then a bracket that mounts it. All hoses attached to airbox/intake need removed also. If you need to use masking tape on all hoses and number them so you will know where all hoses go upon reinstallation.
I zip tied all the hoses and solenoids to the motor so they are out of the way
8.) Next the battery tray needs removed, The two bolts closer to the front of the car need to come all the way out, the two in the rear just need backed out 10mm for all 4 bolts
The rear needs a deep socket. Pull out the tray and sit aside.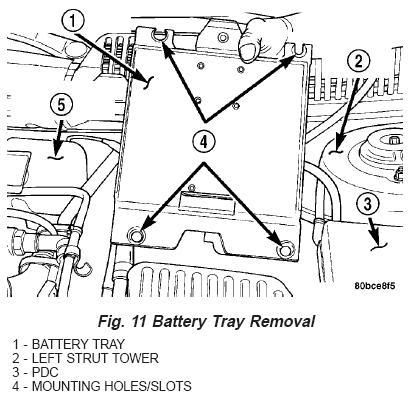 9.) Next the throttle body needs to be removed, disconnect all the harness and loosen all the clamps (8mm) then remove the bolts (10mm). There is a gasket behind the throttle body as long as its not ripped u can reuse. Pull the adapter off the intake manifold (what throttle body sits on)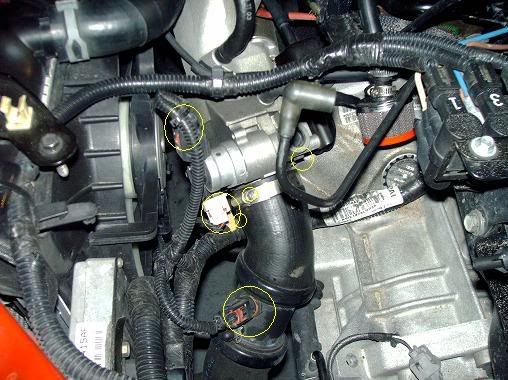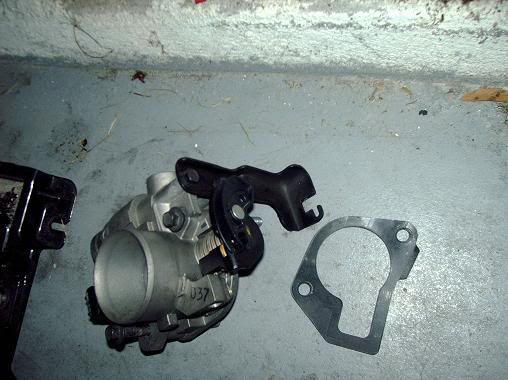 10.) Next the cold side charge pipe needs removed, loosen the clamps (8mm) and remove air charge temp sensor. Wiggle pipe till removed. Refer to picture for throttle body for locations of charge sensor and upper clamp. Lower:
11.) At this point I went ahead and drained the tranny fluid. Find the hex plug under the tranny (8mm hex). Loosen and have a bucket or drain pan ready.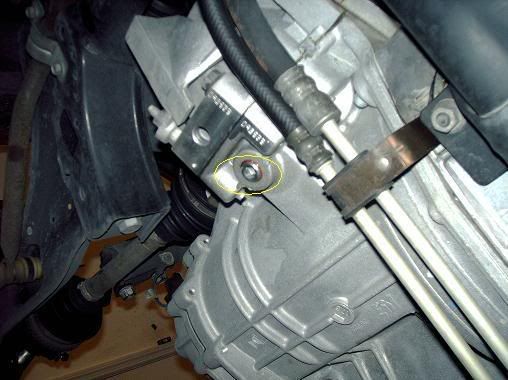 12.) While tranny is draining I began to remove the axels. Start by removing the two front wheels (If you need a picture for this , please sell your wrenches and take it to a mechanic). Remember to always loosen and tighten in a star shape pattern to reduce the chance of warping the rotors.
13.) Remove the cotter pin on the axel nut retainer, Do not reuse cotter pin cost is bout .50 at part store.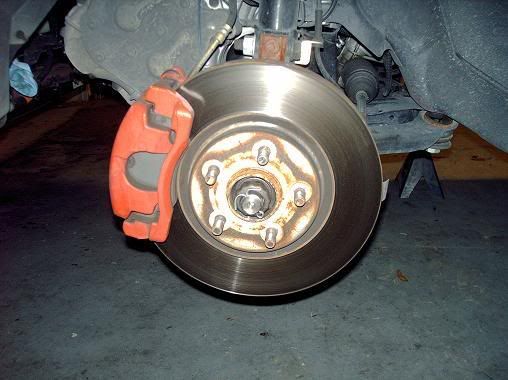 Stick flathead screwdriver in vents of rotor (so it will stop the brake assembly from spinning during loosening of axel nut.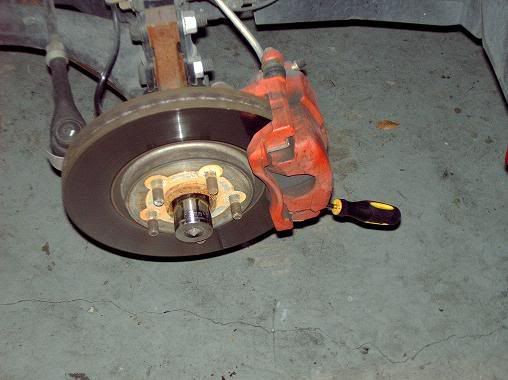 The socket for the nut is 32mm, I used a breaker bar, but u can use air tools, pipe over the ratchet, for leverage. Loosen nut and remove, also take off washer. Put all nuts, washers, etc. in a Ziploc bag.
14.) Next open the bleeder valve on the caliper (this method is best for all cars using abs so u dont not push the fluid in the way not designed) ; install c-clamp over the brake pads. put hose into contained from bleeder.
Tighten c-clamp this will push pistons back into calipers allowing removal of caliper/pads, close bleeder.