·
Premium Member (Lifetime), 2011 Calendar Car
Discussion Starter
•
#1
•
I received my Big Filter kit from PTP today and decided that since it doesn't come with any type of directions, I write a how to for everyone.
Happily run from the mailbox as your parts you've been waiting for have finally arrived!
Open the box and inspect the contents. There should be an enormous K&N HP-3001 oil filter and a small packet of hardware. However, you will notice that there are no plugs for the coolant lines. Somewhere between the original group buy thread, which has been locked, and the new group buy thread the coolant line plugs became an option. Members such as myself that ordered the kit in the original thread will not receive the plugs. Don't worry about it though, you can get away with out them.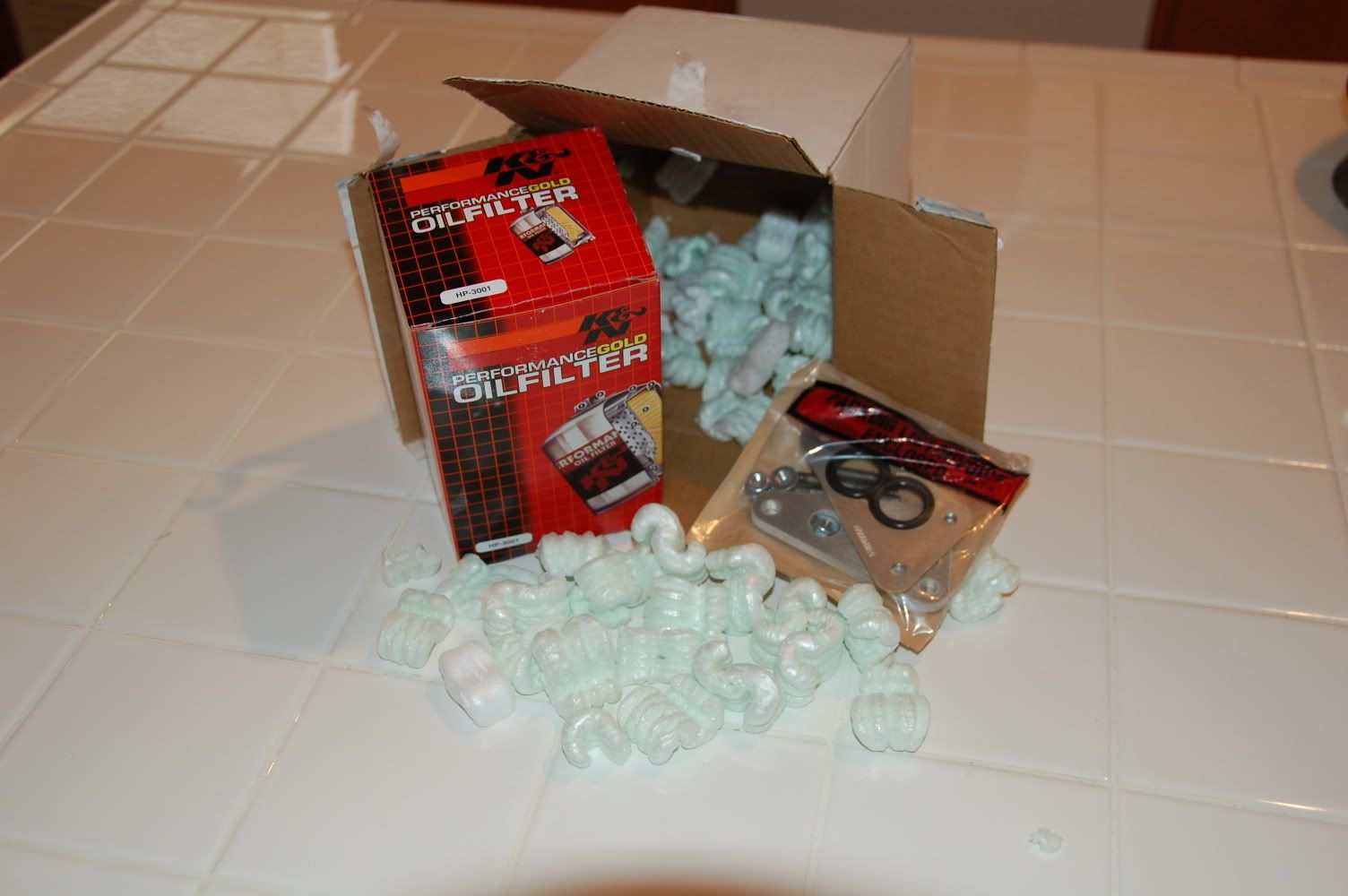 Raise your car, I used a lift, but a floor jack is addiquate. Make sure that you propery support the car so that you don't get squished. NoisufnoC and Philth are not responsible for loss of life or limb due to improper use of this How To.
Drain your oil and your coolant, if you skip this step you will be wearing it. Properly dispose of the waste oil and coolant. Keep in mind that cats and dogs seem to be drawn to the smell of Ethylene glycol which is extremely poisonous. Read more about it here,
Ethylene glycol - Wikipedia, the free encyclopedia
. Most pet emergencies occur in the owner's home. Please don't kill you pet. Jeff, my pug, doesn't approve of the senseless poising of animals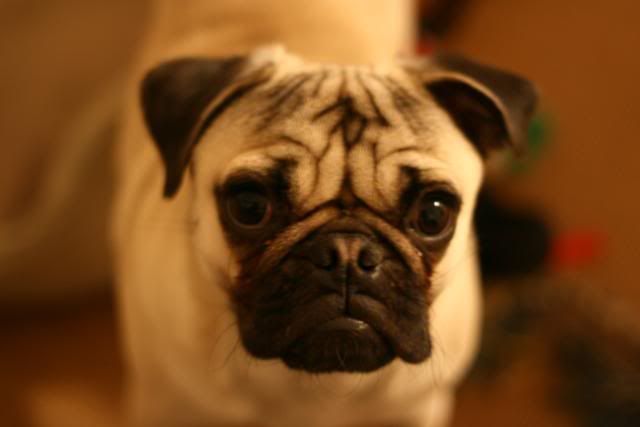 Anyway...
Locate the stock oil filter, you will notice the large cooling block with two coolant lines coming out of it. As you follow that block, you will see three bolts holding the coolant block to the engine block. These are 8MM bolts, remove them and disconnect the coolant lines.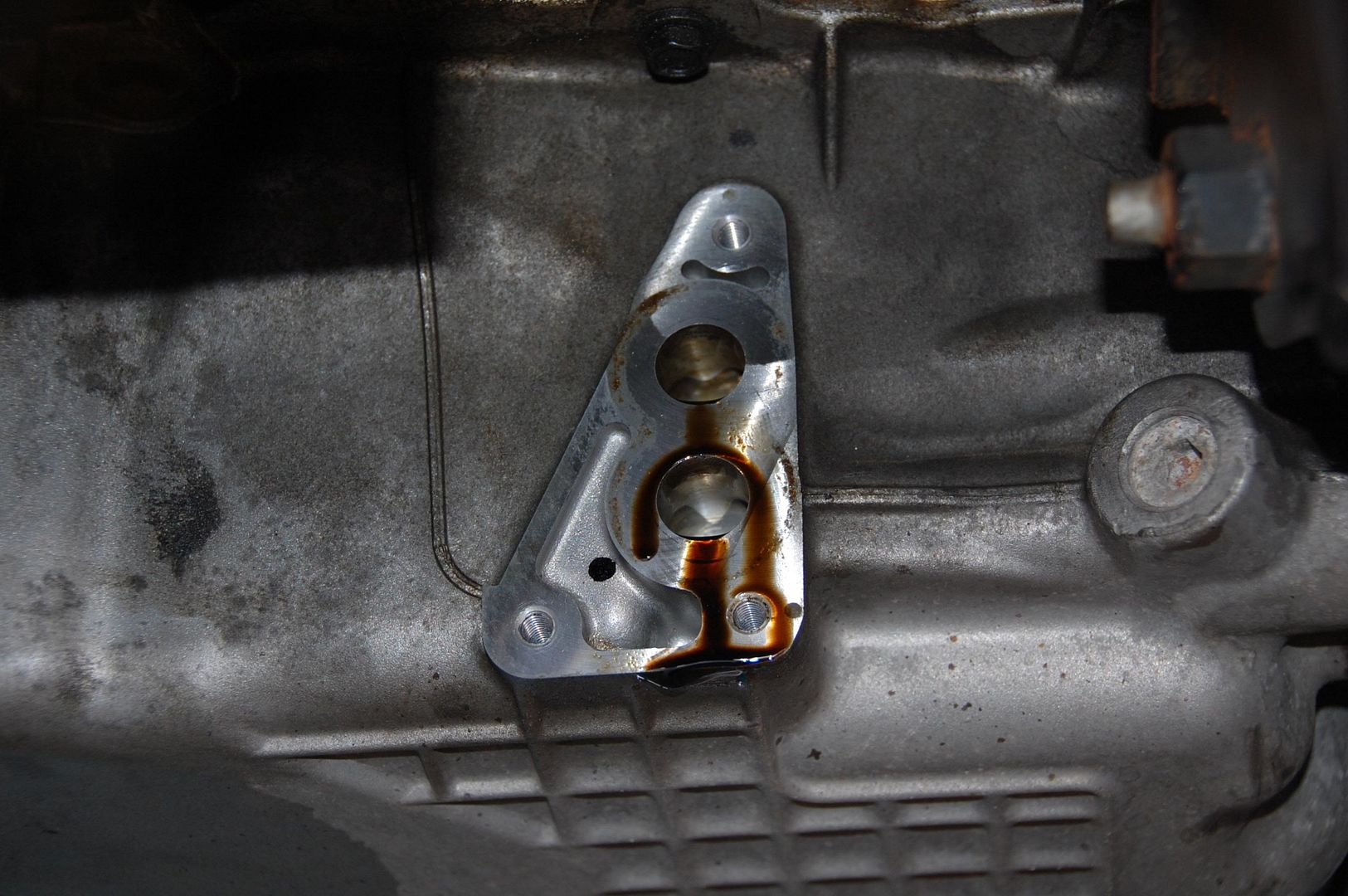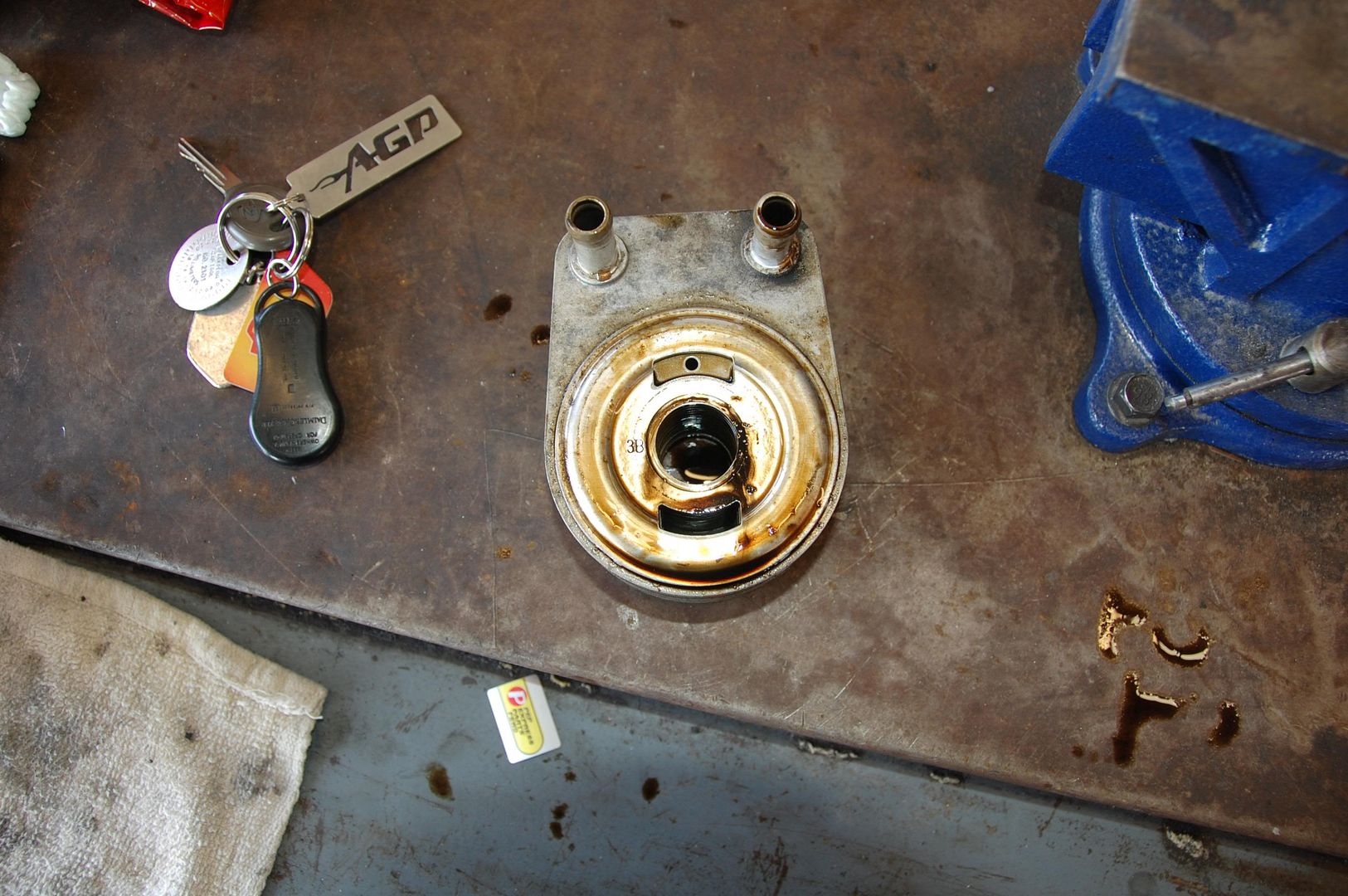 Throw your 8MM socket back in your tool box as this is the last time you will need to use it. The nuts supplied by PTP are not the same as the OEM bolt heads.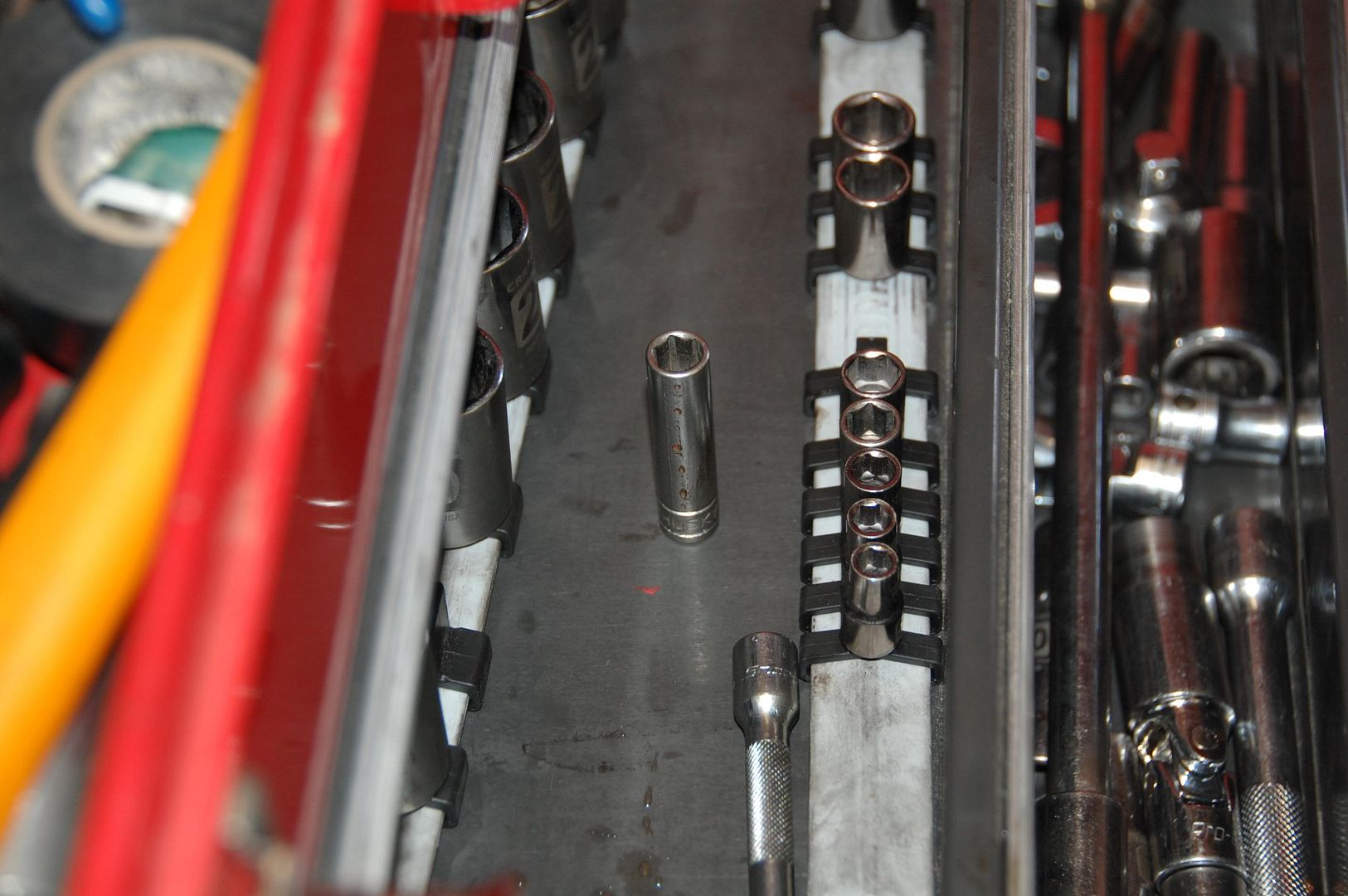 Place the cooling block in a vise or have a strong friend hold it as you remove the center portion with a large allen wrench. We believe the marking on ours was H12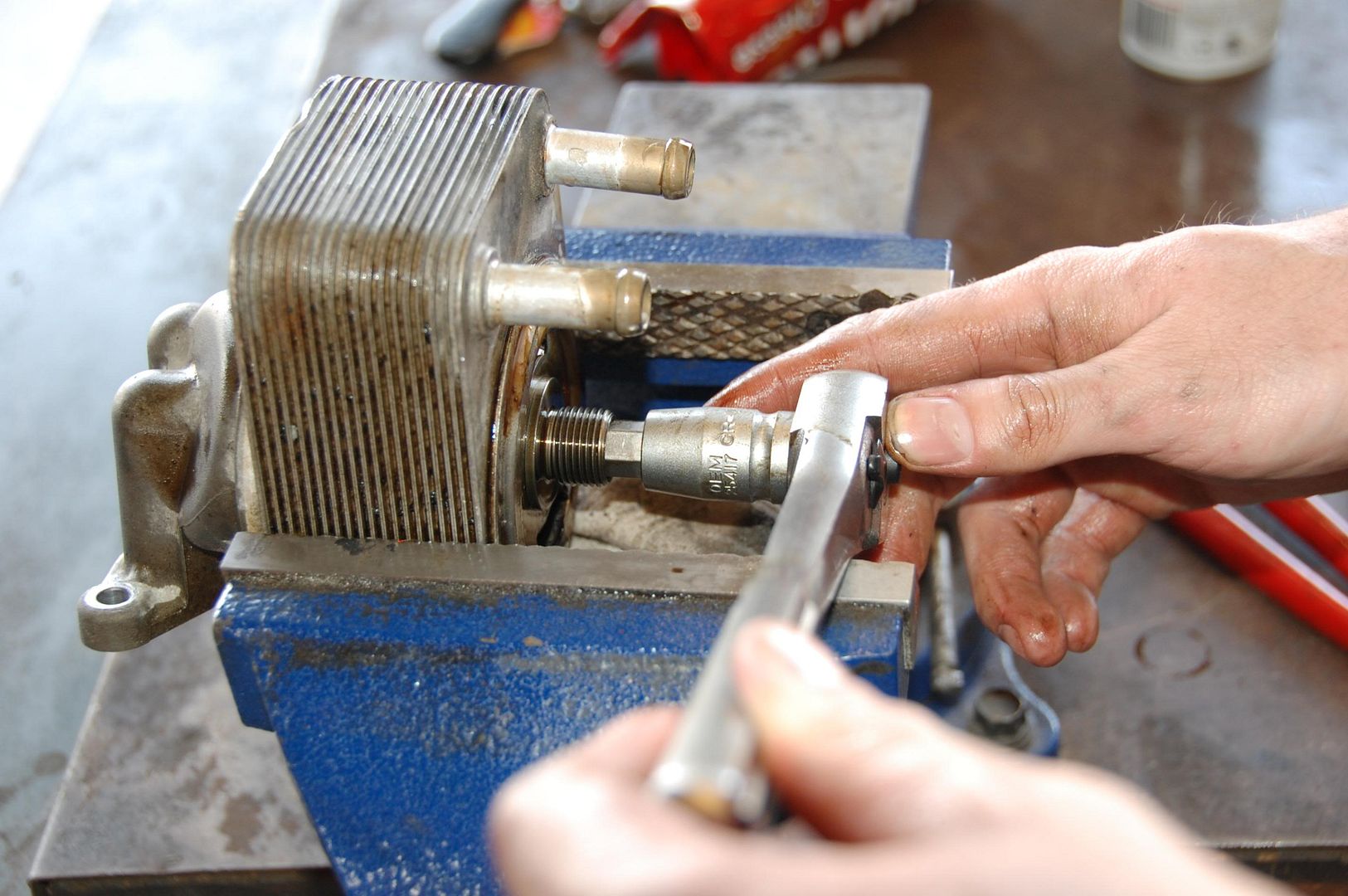 Remove the center section which will hold the cooling block to the 90 degree elbow section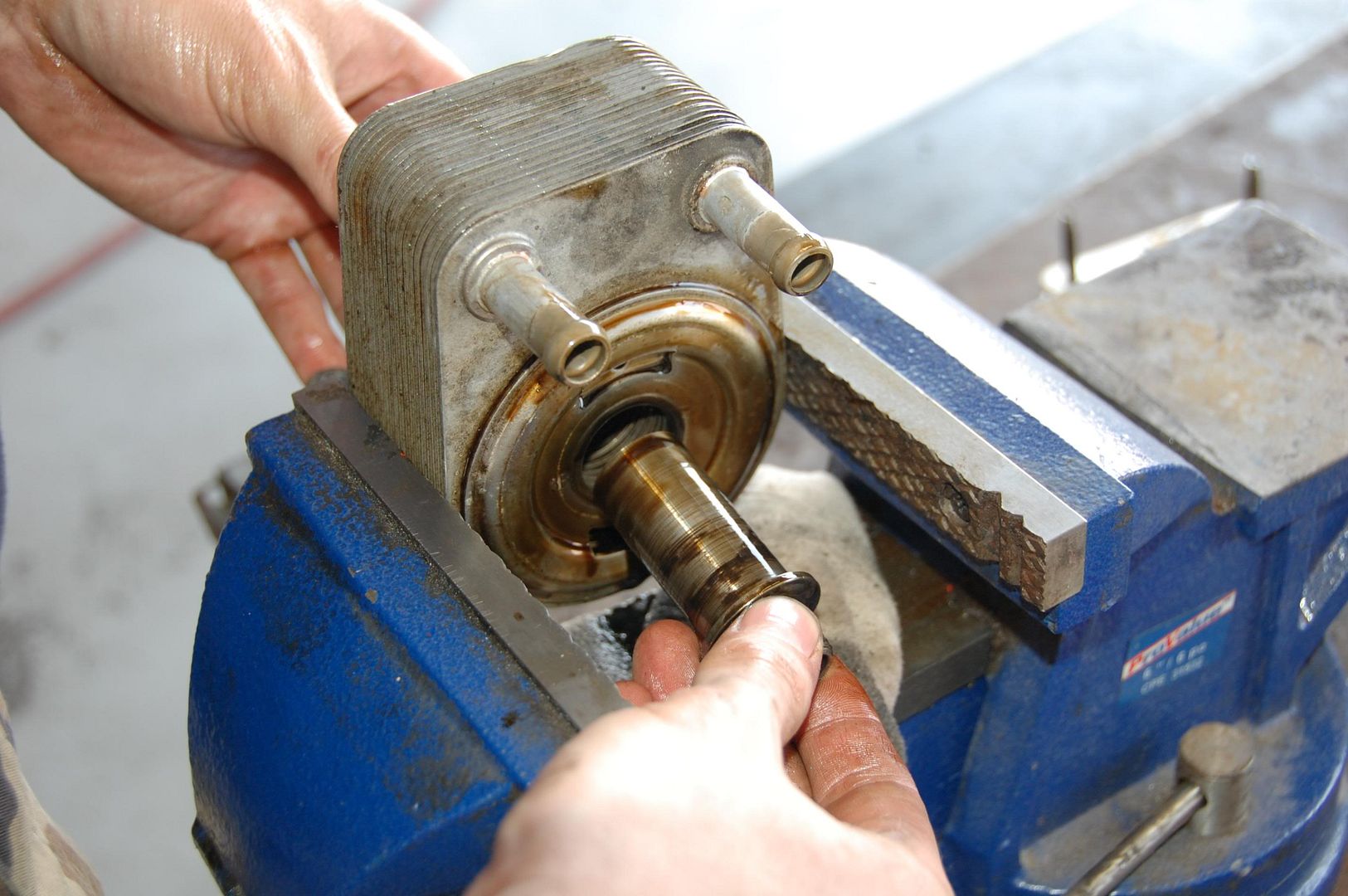 Remove the coolant block and discard of it. You will never need this part again.
This is a good time to compare the stock oil filter to your new big filter. It really is a huge upgrade...
Okay, enough screwing around, get back to work.
Mock up your new o-ring plates and the PTP exclusive block and notice that the studs are incredibly long.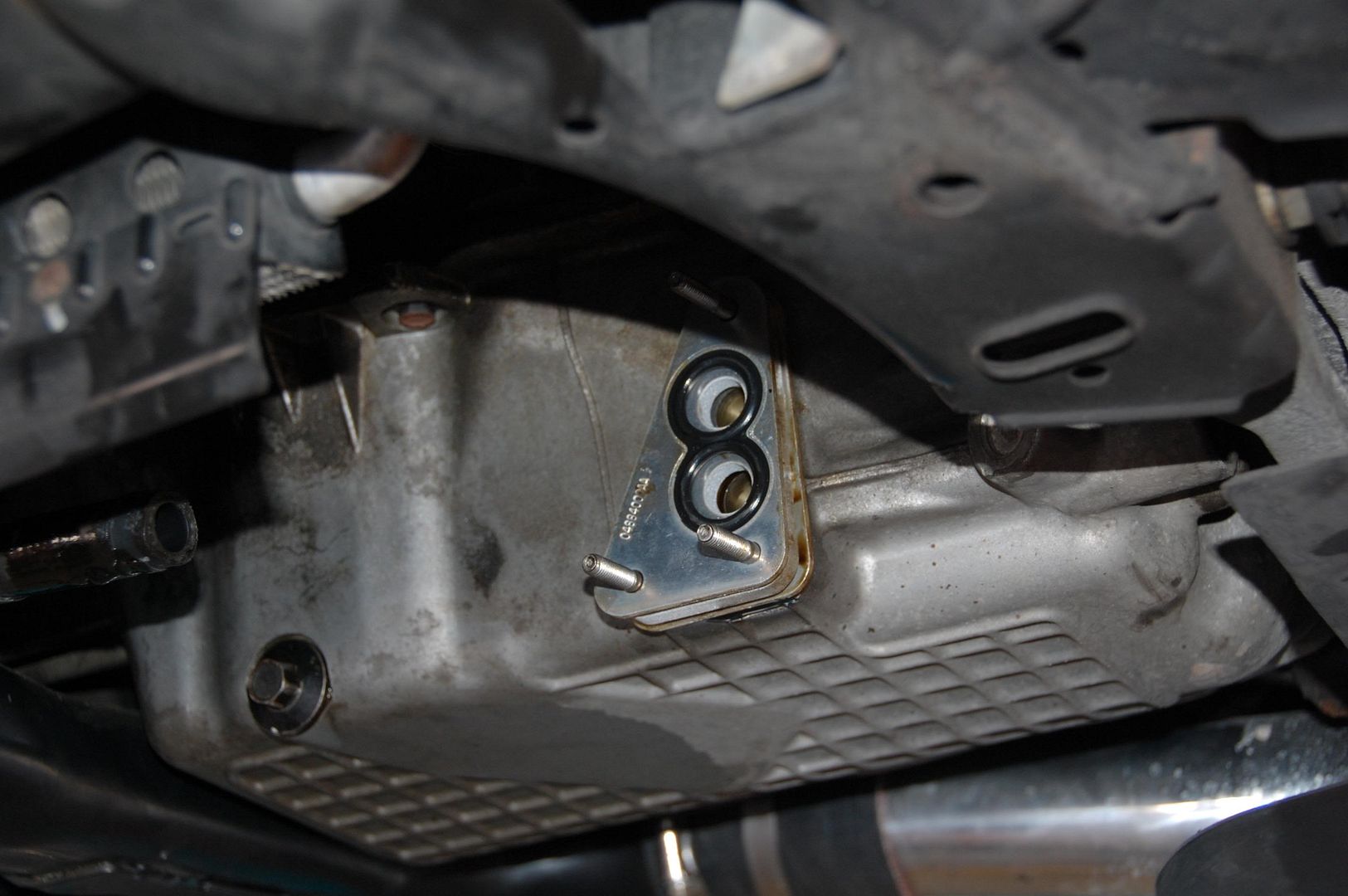 Pull the studs back out and reverse them. They appear to work better with the longer threads going into the engine block, and the shorter threads outward for the new nuts. However, the threads on the end of the stud are just barely too short, and the new nuts will bottom out before you get a chance to tigten them down. Drop what you're doing, find an alternative form of transportation (since your car is down now that you're in the middle of this install) and get over to Autozone for some lock washers. On a serious note, its unheard of to use non locking nuts without any time of washers. As soon as the torque from these nuts break you're going to loose tension and cause a major oil leak.
While at Autozone listen to the cashier pitch you the Autozone Rewards Program. For every purchase of $20 or more, you get a point. After 5 points you get a $20 store credit. Its too bad that you already purchased your oil and coolant for this install, or you would have received one point for the purchase. Only 4 more purchases to go before you get $20 off. And no, you dont get more than one point for a purchase. So if you spend $100 one day, you only get one point...not 5.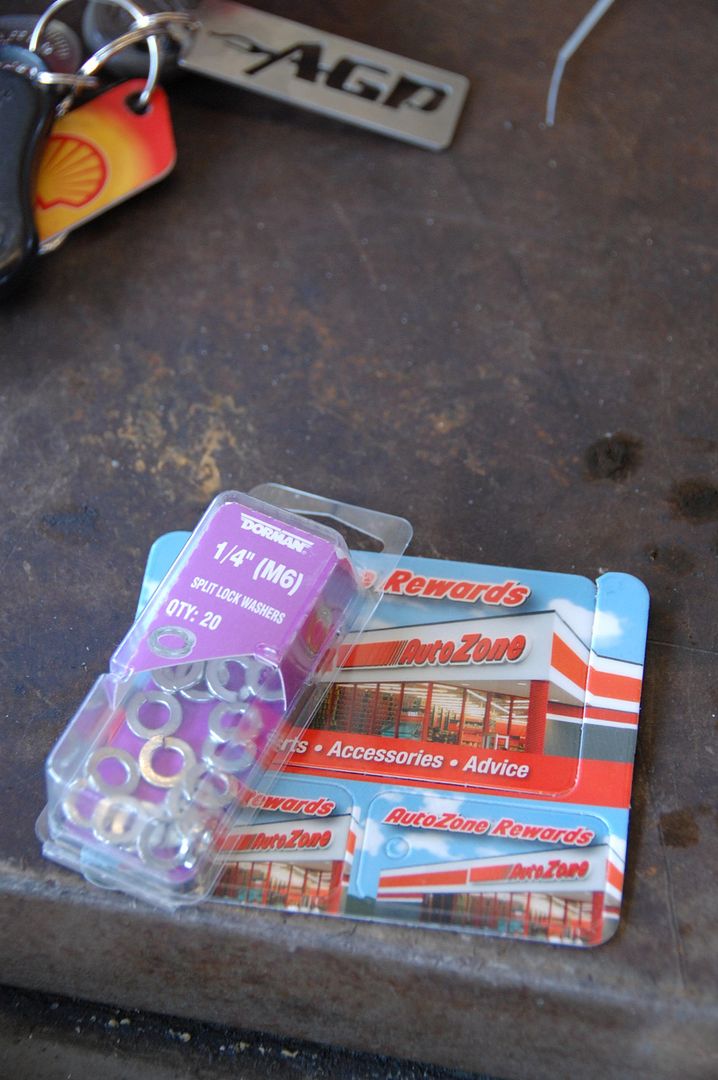 Place the lock washers on the studs and secure the 10MM nuts down. Make a mental note that these are no longer OEM sized nuts.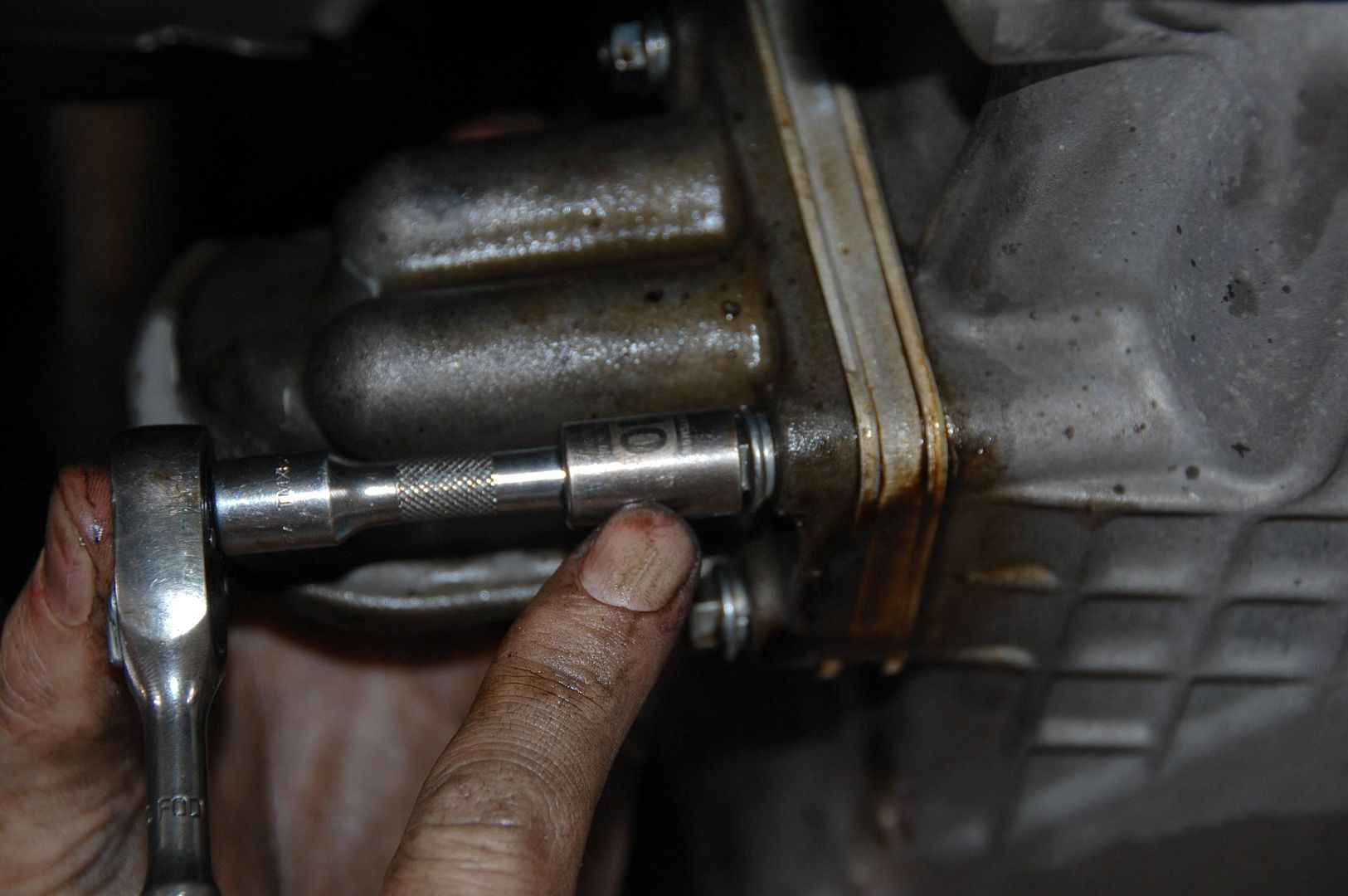 Take a step back and admire your work, or in my case, take a picture of your friend doing the work for you.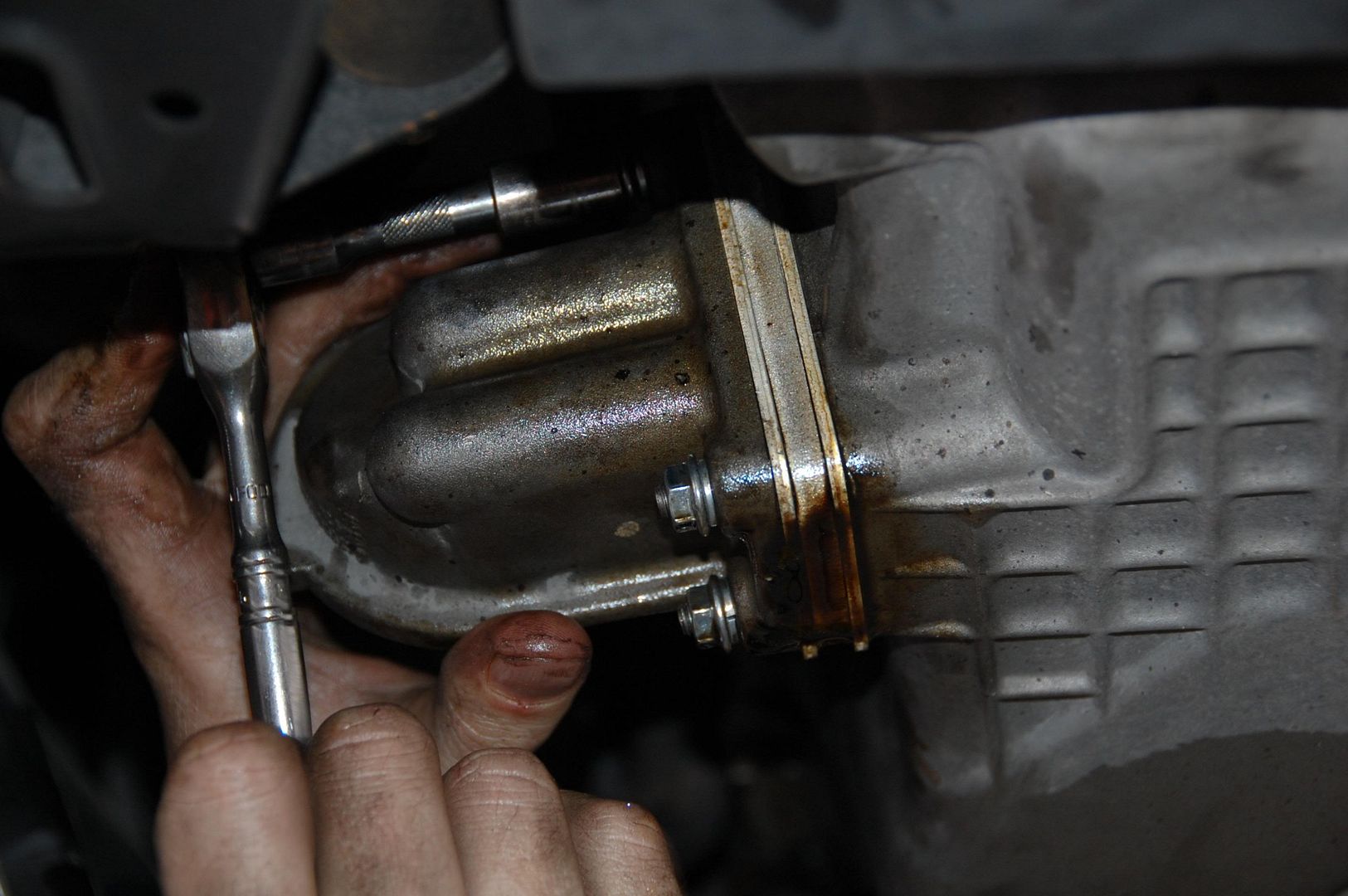 If you did not recieve the coolant block off's, remove one of your coolant lines and loop the other to where the first was connected. Remove the intermediate shaft from the transmission if you find it to be in the way. Also, take care to ensure that the looped coolant line will not rub the intermediate shaft.
Lube the o ring on the new filter and screw it into place.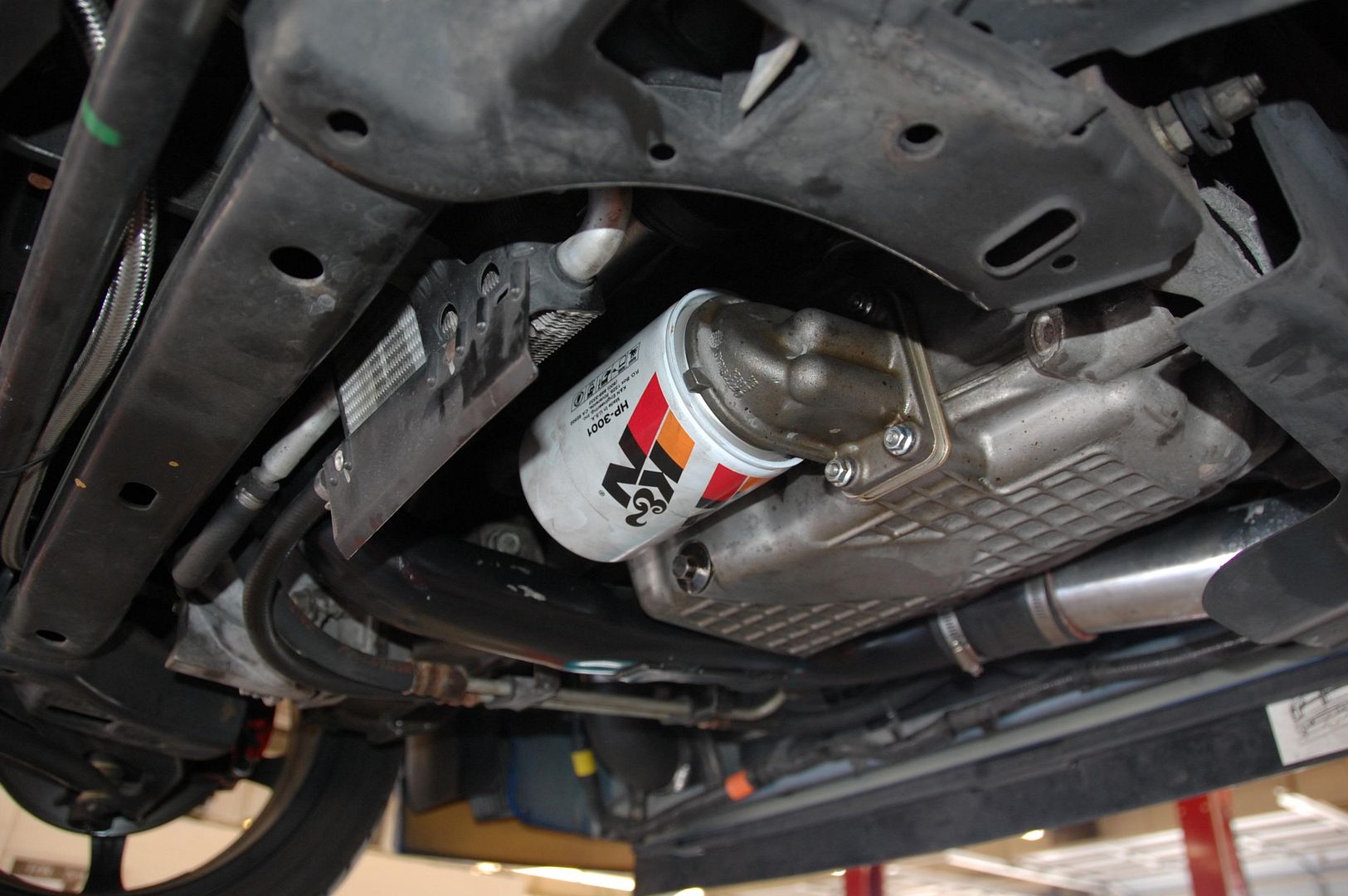 Don't forget to replenish your oil and coolant. NoisufnoC and Philth are not responsible for engine damage due to improper lubrication.
I dumped in 5 quarts of oil and didn't notice any low oil condition. I plan to periodically check the level and add more as necessary.