Derek Harville
[email protected]
121 Pine Hill Drive
Rossville, Ga 30741
Will trade any of this for aeroforce scangauge..
All stock parts were used for 60k miles. (Except cluster and speakers)
All parts are in good working order unless otherwise stated.
Stock input shaft. Was scuffed up from bad bearings but the mechanic that rebuilt my tranny said it was reusable. He touched it up with some kind of tools he has and said it would probly work with a lil more effort. No broken teeth just some scuffing and it looks as if he got most of it out. 60k miles on it.
$100 plus shipping.
Stock 4th gear. Scuffed up on the inside but again I think it can be repaired and used. $40OBO shipped.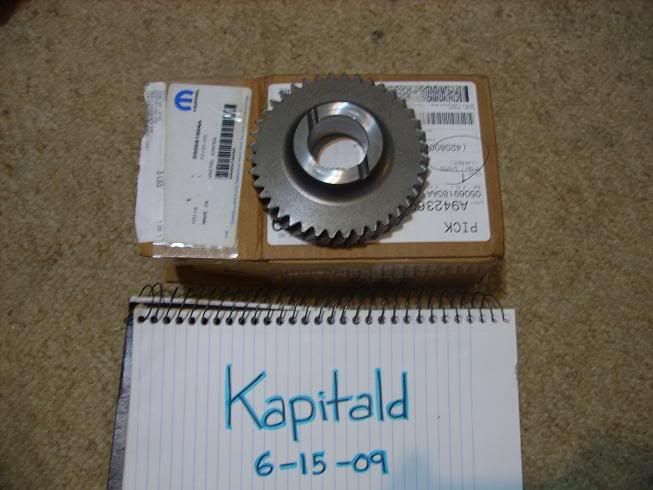 Upper and lower strut mounts with race prothane inserts. Great condition. $40 shipped for both. $30 for mounts and $10 for inserts.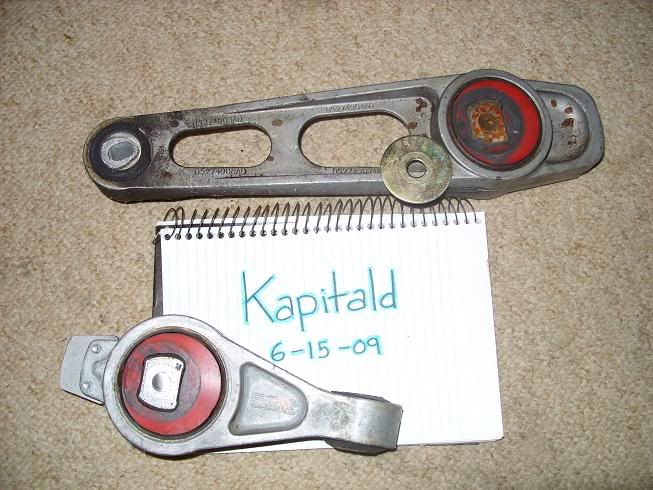 Used plug wires, plugs, and one bad o2 sensor. If anybody needs them shoot me a pm and a offer to cover shipping.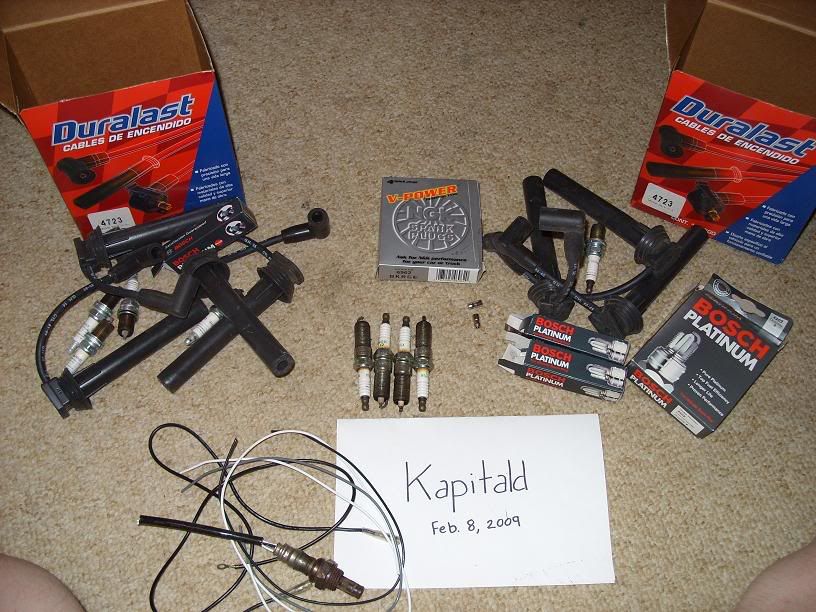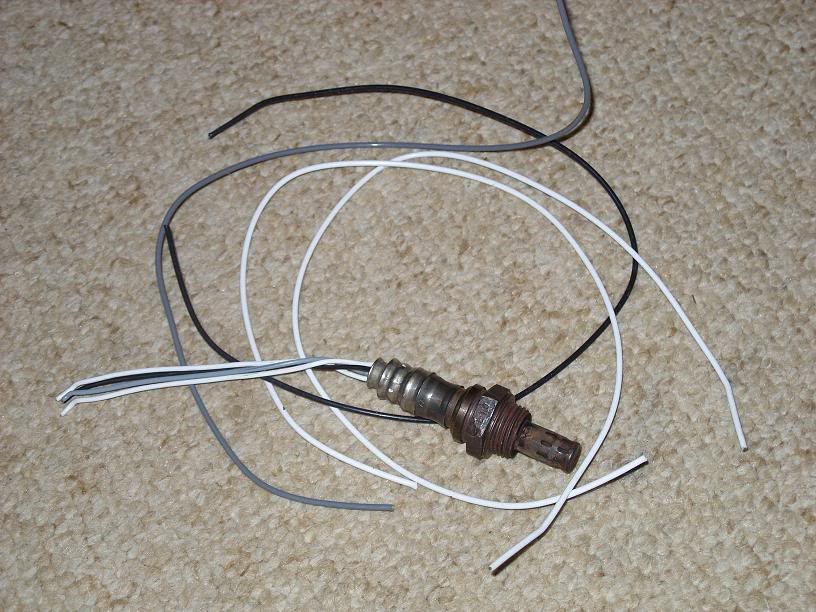 Stock front dash speakers. Taken out around 30k miles. $20 shipped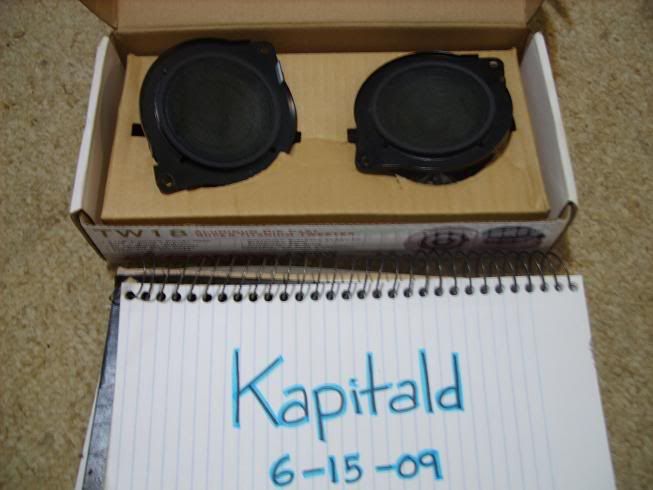 Stock wastegate great shape. $25 shipped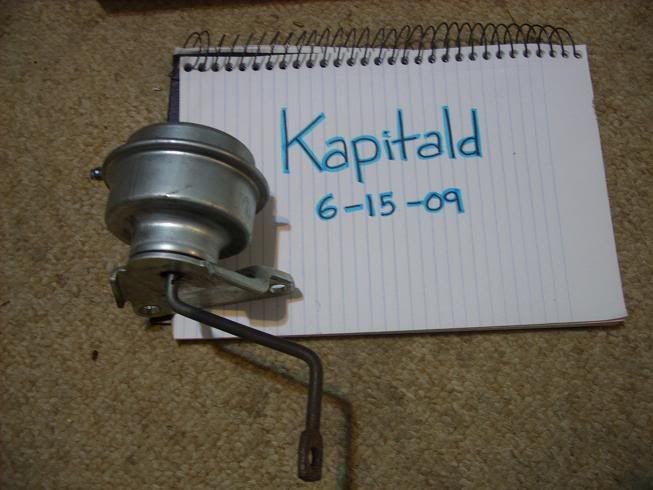 Xstatic battcap. Dont know if it works anymore because it looks imploded on one side. Very expensive and heavy. $40 shipped
Stock instrument cluster. Last I used it, it was fully operational. Bottom screw mounts were broken when it was sent to me but still mounts perfect and flush. Some scratches on the clear plastic viewcover. I think the mileage was in the 60k's. I have extra bulbs for it.
sold to wiggyx $75
Stock tranny mount. 60k miles good shape. $20OBO shipped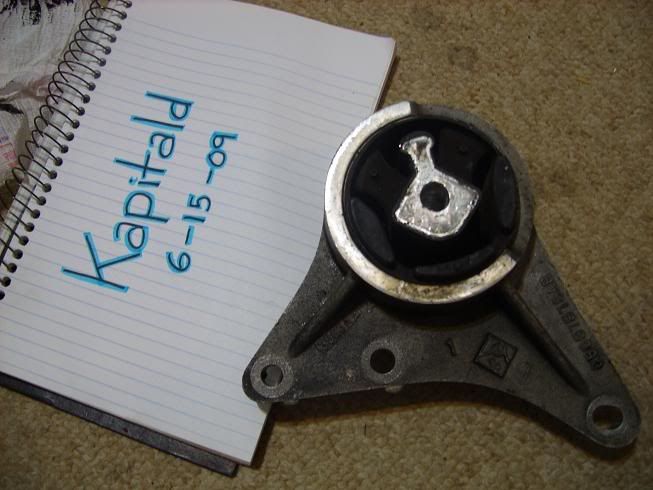 Stock engine mount. 60k miles. This is the actual engine mount, not the struts or tranny mount. As you can see the rubber is split inside it. But the mounting part is in perfect shape. Good chance to fill this thing with urethane and make it more solid. $20 obo shipped.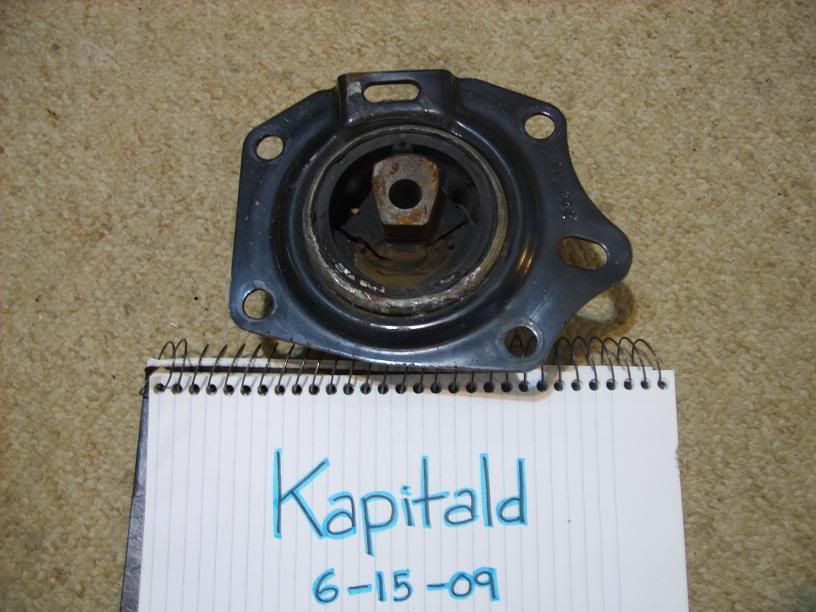 Greddy catch can $55shipped..I repaired the leak it had using parts from these other cans. It just needs a good clean and polish now.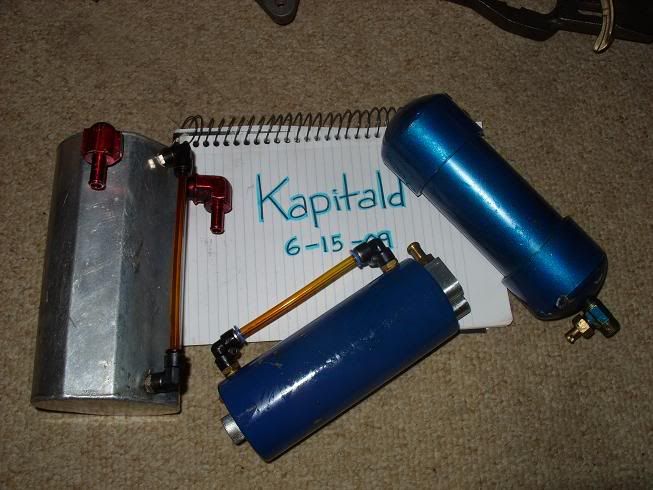 3/4 syncro (bad) and old tranny bearings. If anybody needs them shoot me an offer.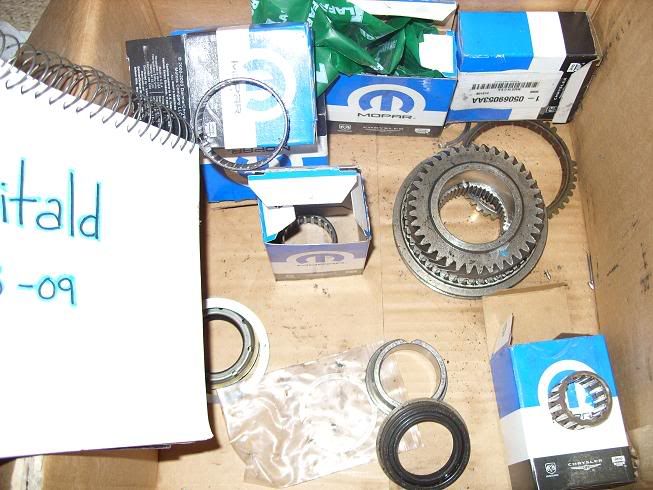 Stock tob shift fork. Good shape at 60k miles. $50OBO shipped.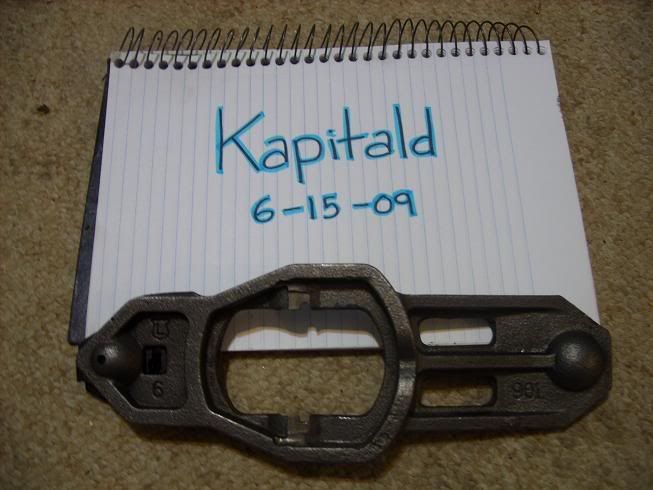 Stock tranny shift selector and 3/4th shift fork. Shift fork is
sold
shift selector
sold
Mopar battery needs cleaned up. Still holds good charge. $60 shipped. *heavy*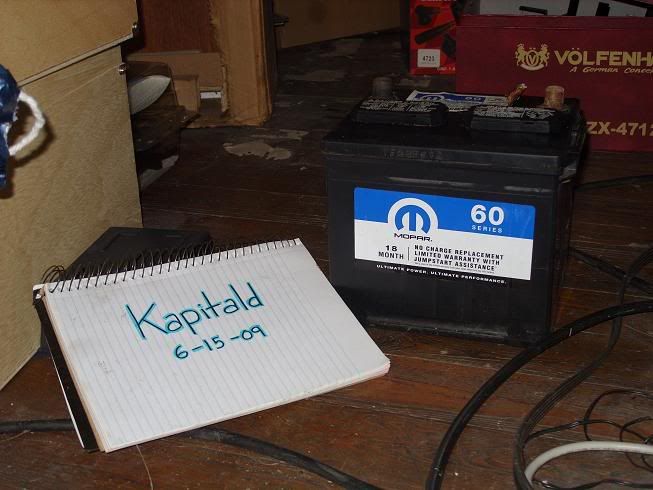 Stock cam gears $40 shipped
Stock plastic guides from the balance shaft chain removal mod. $20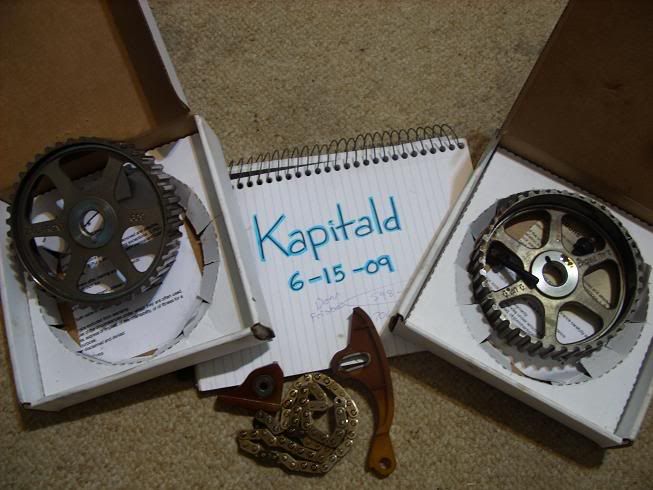 Stock battery wrap that holds sensor $15 shipped (can ship with battery) Stock timing belt good shape 60k miles. $15 shipped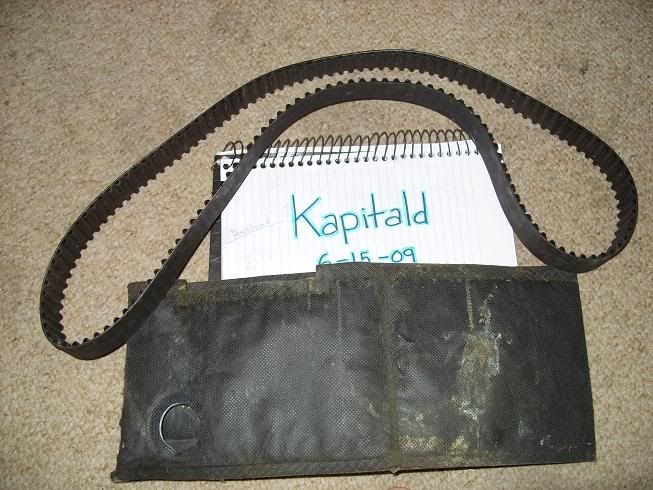 Modified charge pipe. $40.
Playstation one with 3 mary kate and ashley games. one controller and memory card. No power cord or av cords. $20 shipped.
Group shot.