So I wanted to start this thread as a continuation to Tyler's (Boostingsnail) build thread. Keep everyone in the loop of whats going on with the car so people dont think it disappeared or ended up in the hands of someone just looking to strip the car for its parts.
Here's a link to Tyler's build thread for reference:
BoostingSnail : VegasFuel / AGP Turbo Street Machine Build
For those of you who didn't know this car, it was immaculate. Tyler took his time with everything and couldn't have asked for a better track car for the price.
So I originally had a 2005 Flame Red SRT that I had a tire blow out while merging onto a highway and subsequently lost control of the vehicle and went head on into a median across 3 lanes of traffic in April of 2013. Thankfully I was ok and no one else was involved. My insurance check was surprisingly substantial and I needed a new car to track with minimal down time. I would have loved to have built another car but I found Tyler's for sale and with my insurance check I was able to purchase his car and a trailer.
Last season, between my car being broken into and all of my safety equipment, gopro and tuning stuff stolen, buying a house (with 4 garages!), family stuff, and work it was a bust. The car was garaged and started here and there to let everything run. Over the last couple months I've been able to replace everything that was stolen and been able to start making some tweaks here and there to the car.
So far the ACT twin disc has been removed and sent out to get rebuilt, after Tyler's track seasons I felt it could use a refresher just to make sure everything good with it. While the trans is out I will be placing a Monster Billet Clutch Fork salvaged from my wrecked Srt, DCR Fork Ball and Mopar TOB. A DCR 4th solid motor mount is going in as it was the only mount that wasn't changed and its easy to get to by sliding the engine over with the trans out.
I plan on getting a lot of seat time this season to get comfortable at the track with the car and get consistent 60's. I also want to get the track times this car should have been putting down at a good track, most likely Maple Grove, Englishtown, Atco and Island for test and tunes (Tyler was running at Beaver Springs). Then I plan on getting a tubular exhaust manifold, havent decided which one yet but that'll be down the road, something twin scroll, bigger intercooler, water injection, 2000ish cc injectors and an E85 tune.
Here's a quick list of the current mods as the car sit (Updated as of 4/21/2022):
Short Block:
Bored +.020" & finished honed with torque plate
8.5:1 CP Pistons
BC Rods w/ 625+ bolts
Factory Crank w/ Straps & ARP Main Studs
Mr. X Oil Windage Tray
Upgraded Oil Pump
ATI Super Damper
Cylinder Head:
Performance CNC Race Ported Head
+1mm Intake valves, +2mm Exhaust valves
Upgraded valve springs w/ titanium retainers
BC Stage 4 camshafts w/ adjustable cam gears
AmmFab Centerfeed Intake
MPx 70mm Throttle Body
DCR Oil Flow Modifier
Factory Head Gasket
ARP Head Studs
Turbo System:
Borg Warner S472 Billet Wheel Turbo
BPA Twin Scroll Tubular Manifold
Twin Tial 44mm Gates
Tunergeeks Race Intercooler
TiAl 50mm Blow Off Valve
Custom 3" Intercooler Piping
Custom 4" Hood Dump with wastegates dumps
Fuel & Tuning:
DCR Twin Bosch 044 fuel pump unit (-8an feed, -6an return)
Aeromotive Regulator & Boomba Fuel Rail
4x 2600cc Injectors
75spi Map Sensor
Haltech Elite 1500 standalone with plug and play harness and Racepak Dash
Will be tuned on e85 or 116, haven't made the decision yet until I speak with my tuner.
Driveline:
ACT Twin Disk Clutch
DCR Pivot Ball
Monster Billet Clutch Fork
Mopar TOB
Rage-Tek Accelerator Shaft
Rage-Tek ¾ Shift Fork
Upgraded Snap Ring
AGP Turbo billet shift selector
Rage-Tek billet clutch pedal pivot
DCR Top and Bottom Scatter Shields
OE Axles
Suspension/Brakes:
BC Coilovers with 1000lb rear springs
Base Neon Front Brake Conversion with Extended Studs
Sheldon Brake Booster Delete with Wilwood Brake Cylinder to front brakes
Custom Staging Brake to rear brakes
Realtune Billet Front Control Arms with Realtune Bushings
Realtune Tubular K-Frame (still being fabricated)
BrutalSpeed K-Frame/Rad Support Mount
DCR Solid 4th mount & Solid Trans. mount
DCR Rear Adjustable Lower Control Arms
Tunergeeks Adjustable Rear Trailing Arms
Hotchkis 24mm Rear Sway Bar (Full Stiff)
13" Front Bogart Drag Wheels
15" Rear Bogart Skinnies
Body/Others:
DCR Fiberglass Wide Front Fenders
Carbon Fiber Hood & Carbon Trunk
Dzus 1/4 turn quick release bumper fasteners
BrutalSpeed Tubular Lower Rad Support
BrutalSpeed Chute Mount with Shroud Chute and Release
Gutted Factory Doors with Lexan Windows
Hurst Short Throw Shifter
10 pt. Chromoly Roll Cage, NHRA Certified to go 8.50 & slower.
G-Force 5-pt. Harnesses
Brent Sharps Swirl Pot (still being fabricated)
Custom Small Aluminum Radiator
Braille B2015 Small Battery Kit
Custom Oil Catch Can/Breather Setup
Custom made Coolant Overflow
Painless whole car wiring harness and 8 switch rocker panel
AEM Digital Boost Gauge
AEM Digital Wideband
De-Powered Rack/Powersteering Delete
A/C Deleted
Sheldon Race Seat Mount with Kirkey Aluminum Seat
Shorty Antenna
If anyone has any input, suggestions and whatnot feel free. Thanks for reading! Also my name is Colin Moyle, I've been posting regularly on Facebook lately as well so people can put a forum name to the person.
On to the pictures!
So heres my old car before the accident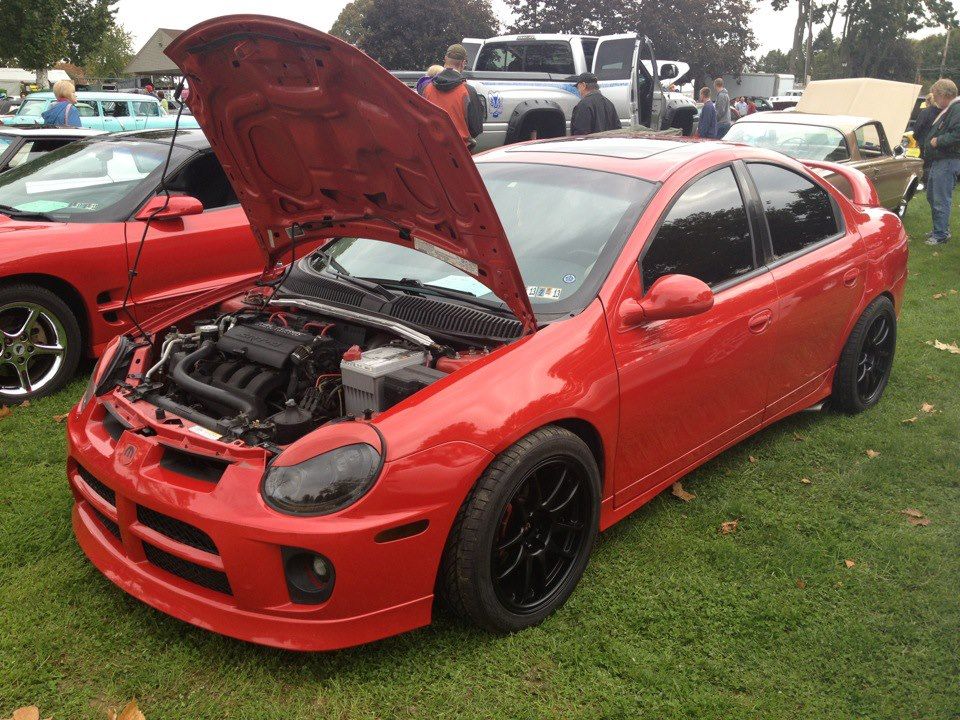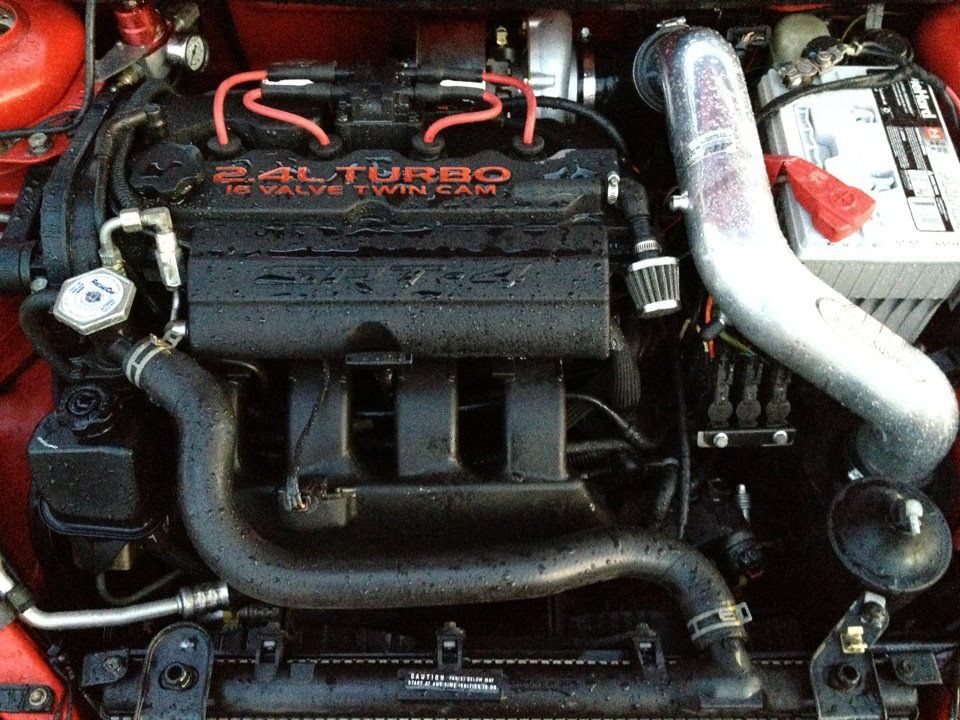 And after…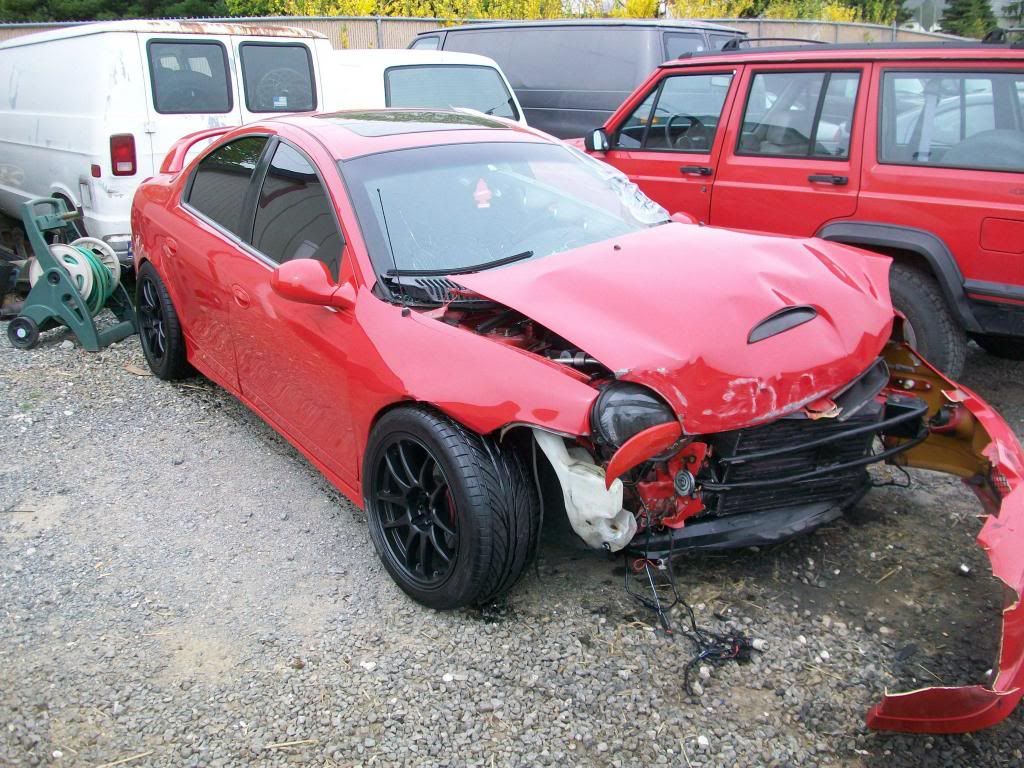 The trailer I purchased before picking up the new car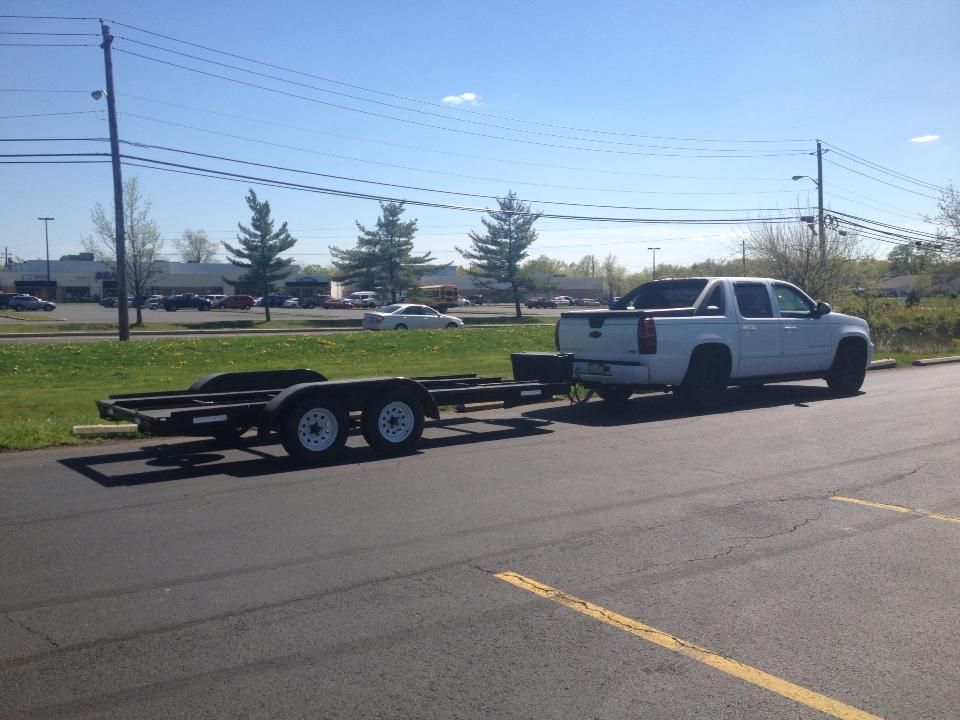 The day I picked up the beast! Sorry about the pictures my dad didn't realize rain got on the lens.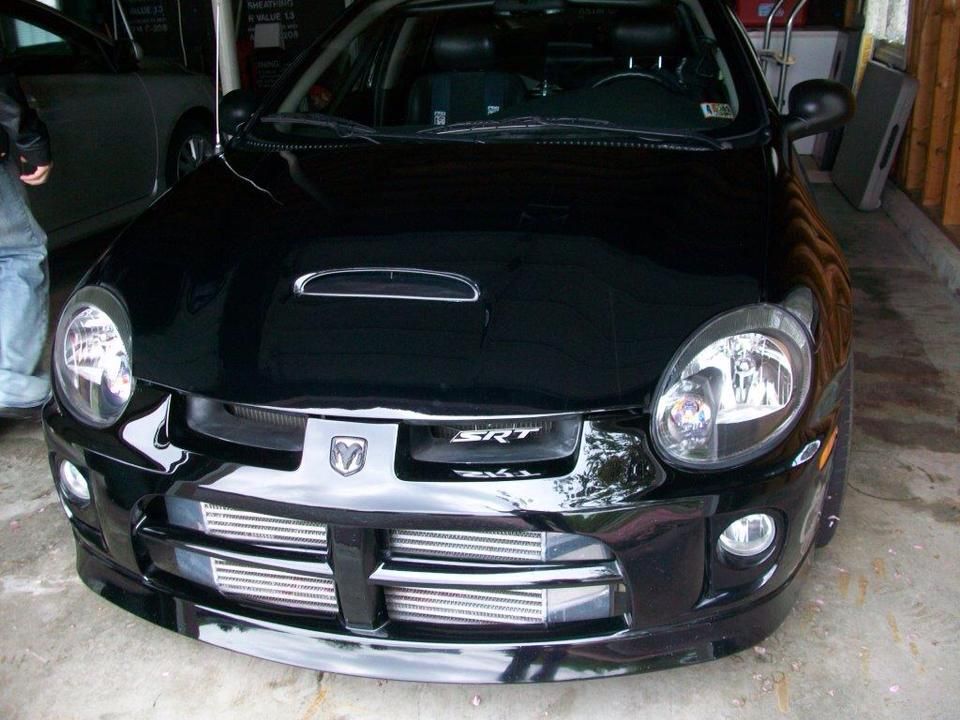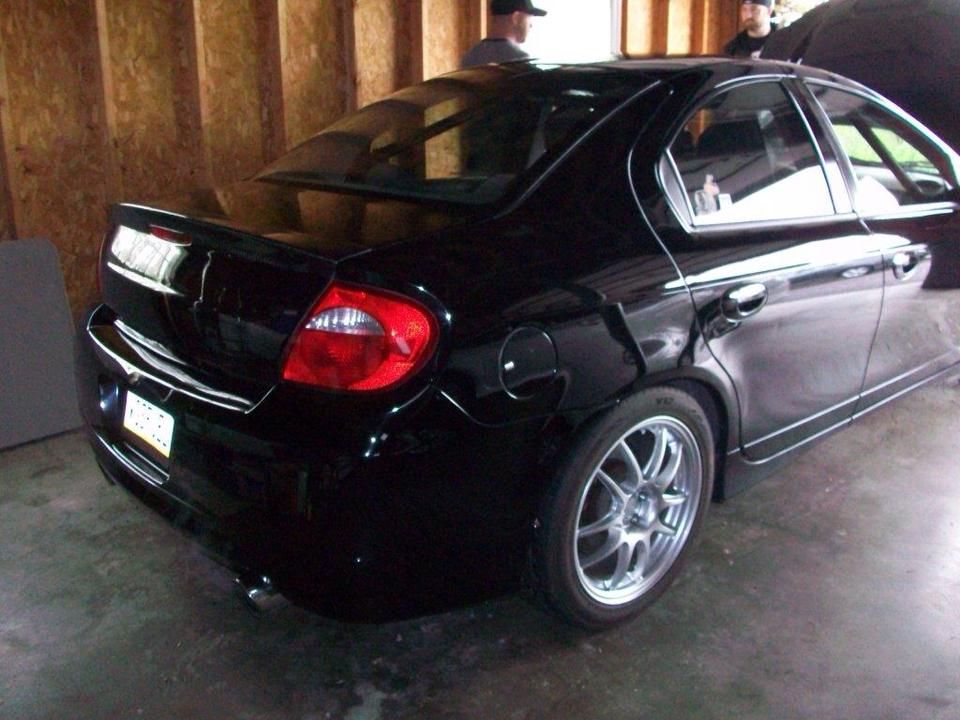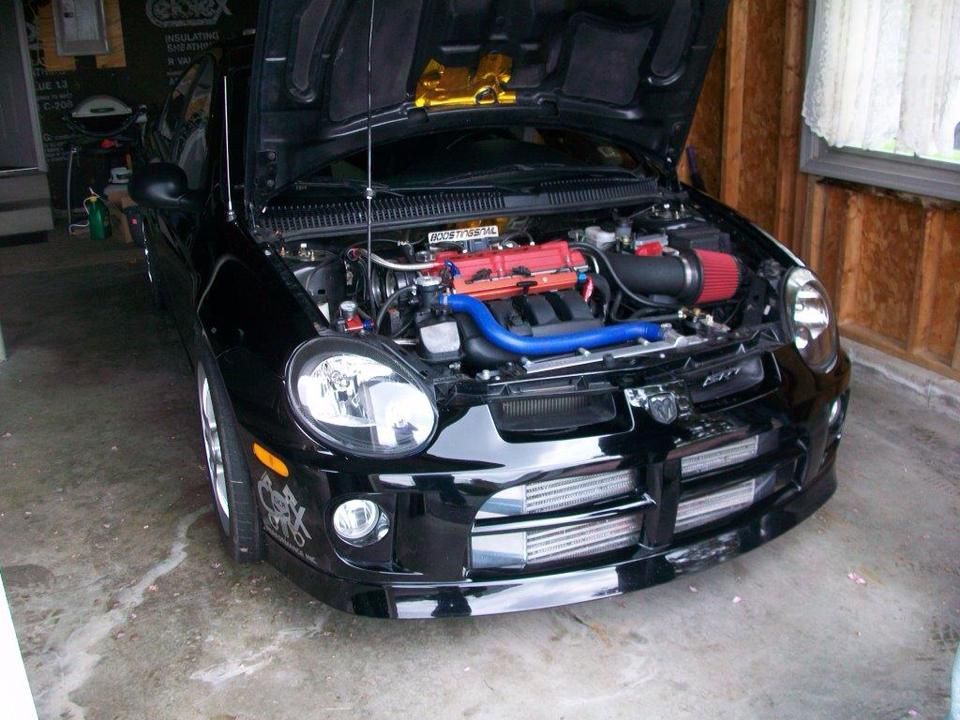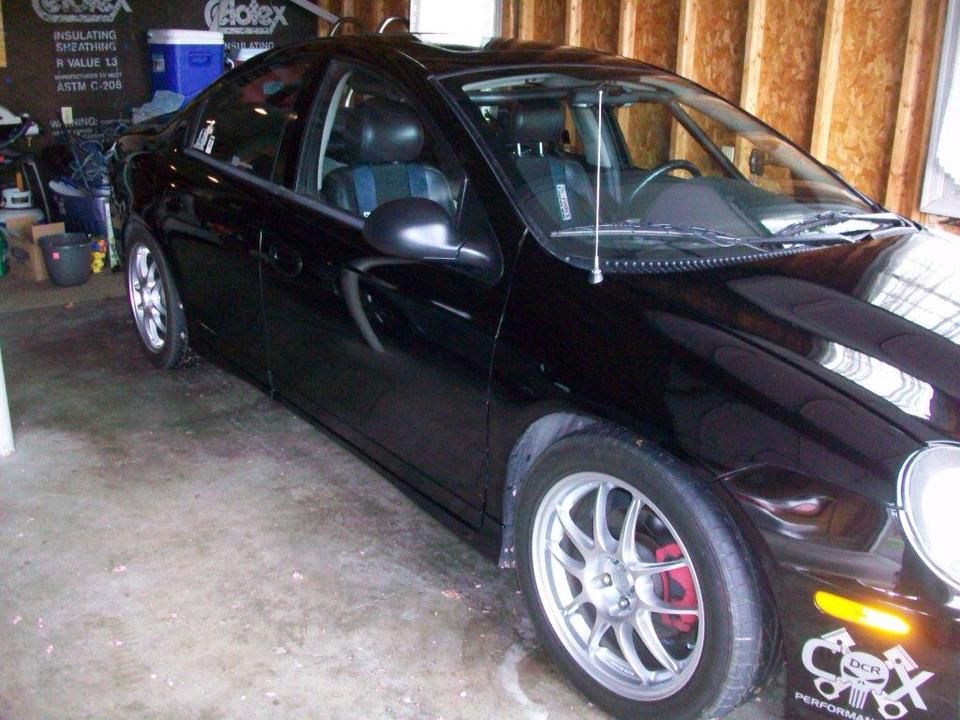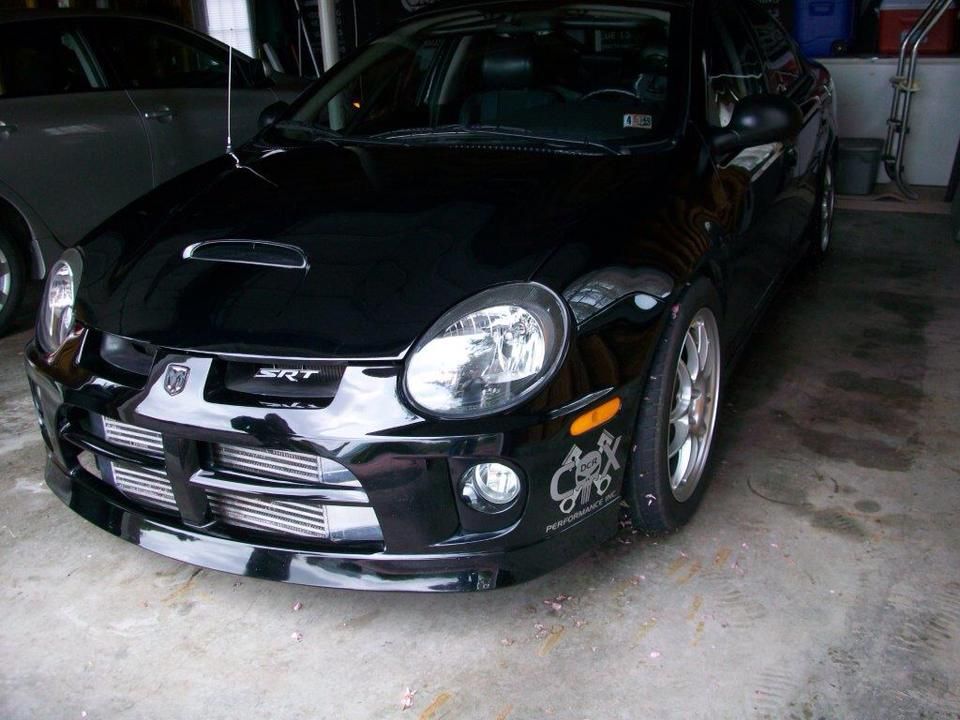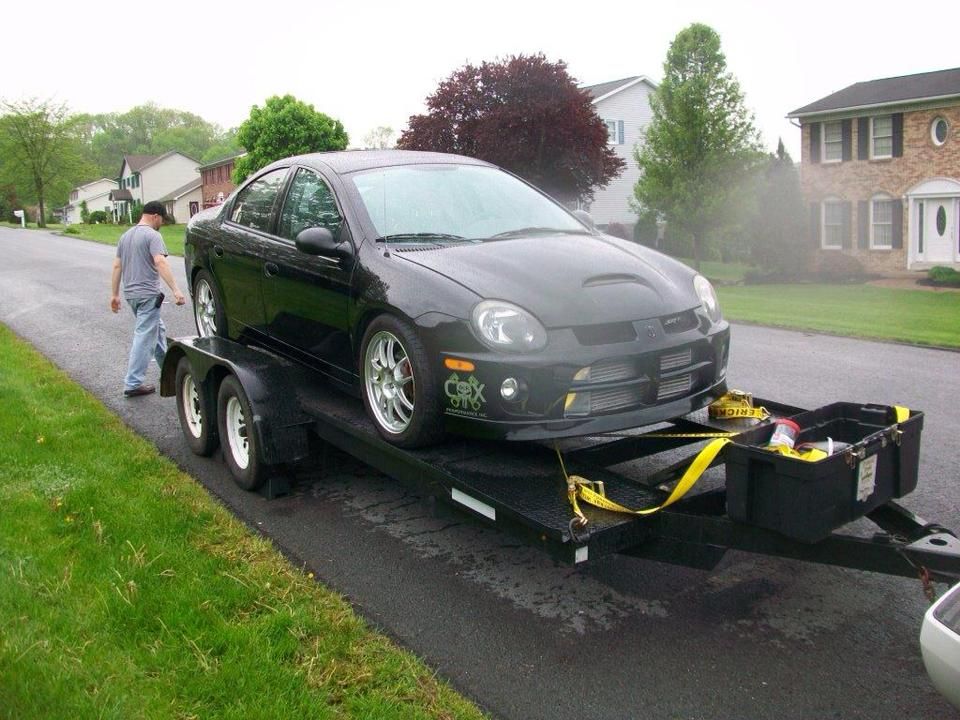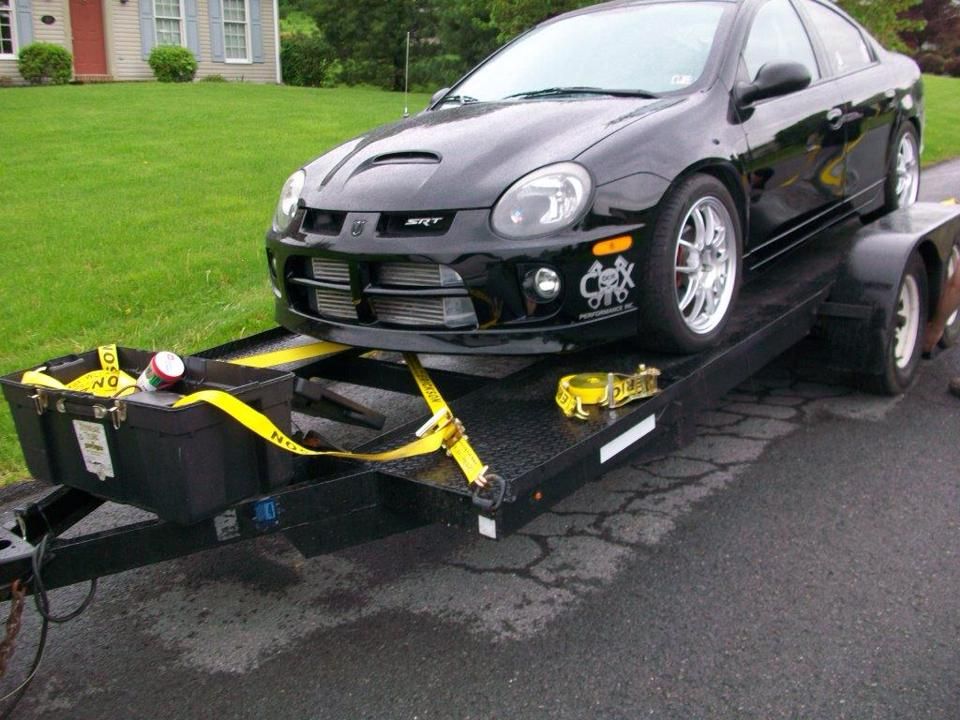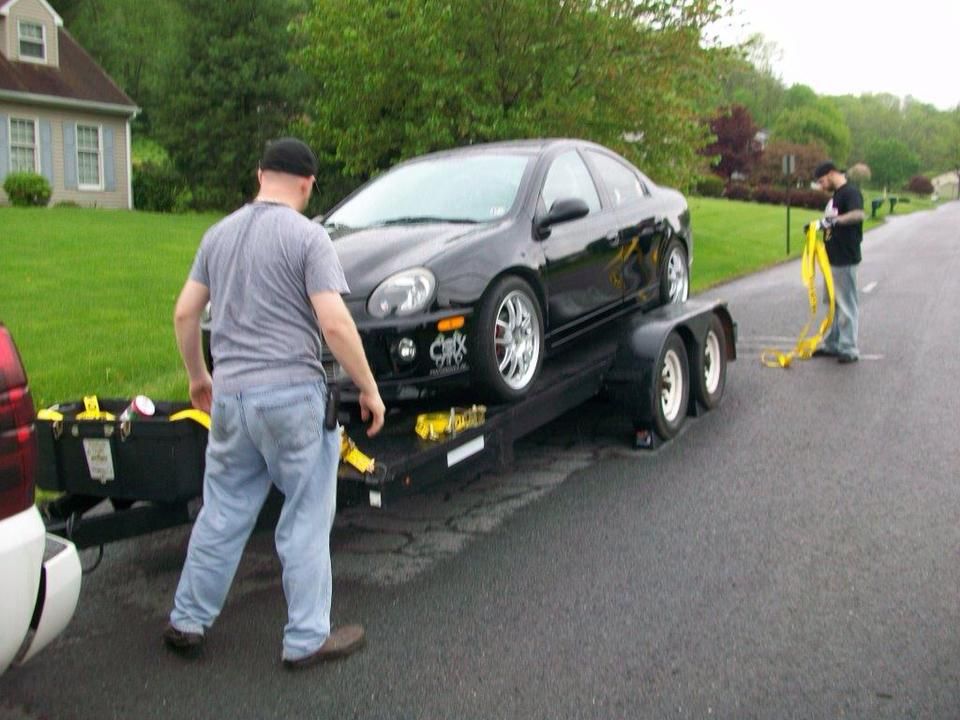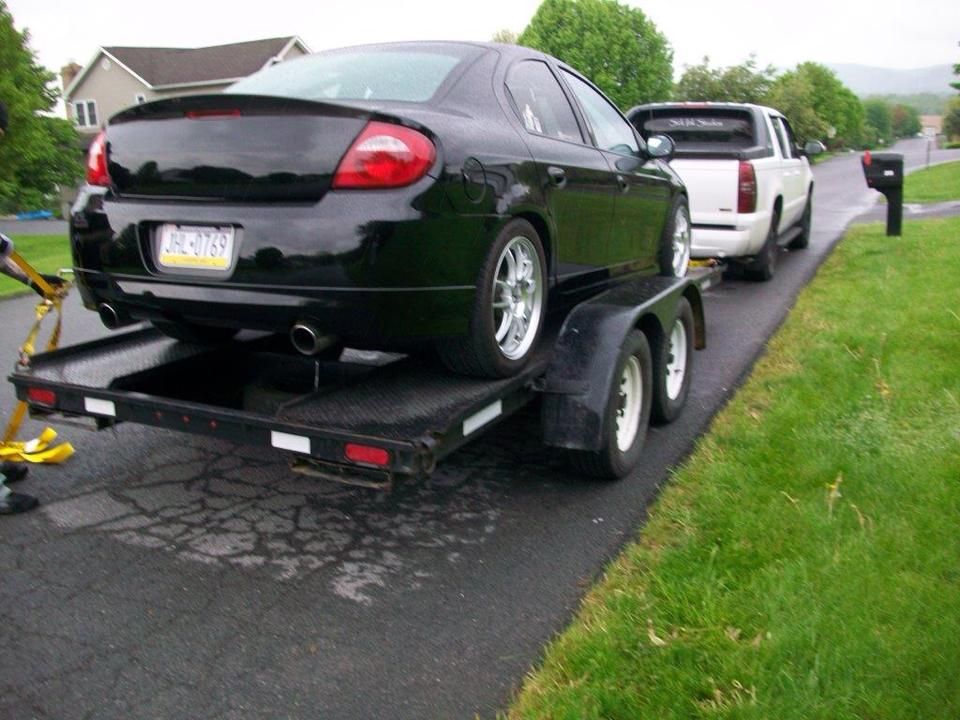 My new garages and its new home.