Discussion Starter
·
#1
·
Ok, well I am officially stumped about this one... I guess I should start at the beginning... Last week at the track I was running consistent 13.7-8's at 101-102 mph with the mods in my sig, minus the 3"tbe, bwoody solid motor mounts, 180 t-stat, and mopar short throw shifter... So i go back this week, with the addition of the above mentioned new mods installed, and I run nothing under a 14.0... :eeeek: The majority of my runs were 14.1-14.2, but if that isnt bad enough, here comes another enigma... these times were at 103-104 mph... :stab: WTF? Does anyone have any ideas about what the fuck is going on? I have posted a time slip from last week, and one from this week if anyone can help... Any info or opinions would be great!
Before exhaust, Motor mounts, 180 Tstat, and Mopar STS: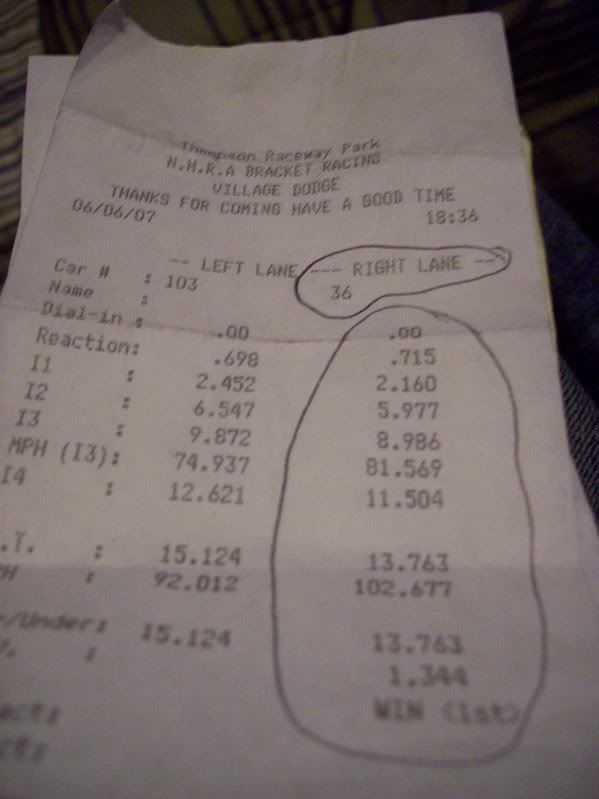 After Exhaust, MM's, Tstat, and STS... WTF?