Discussion Starter
•
#1
•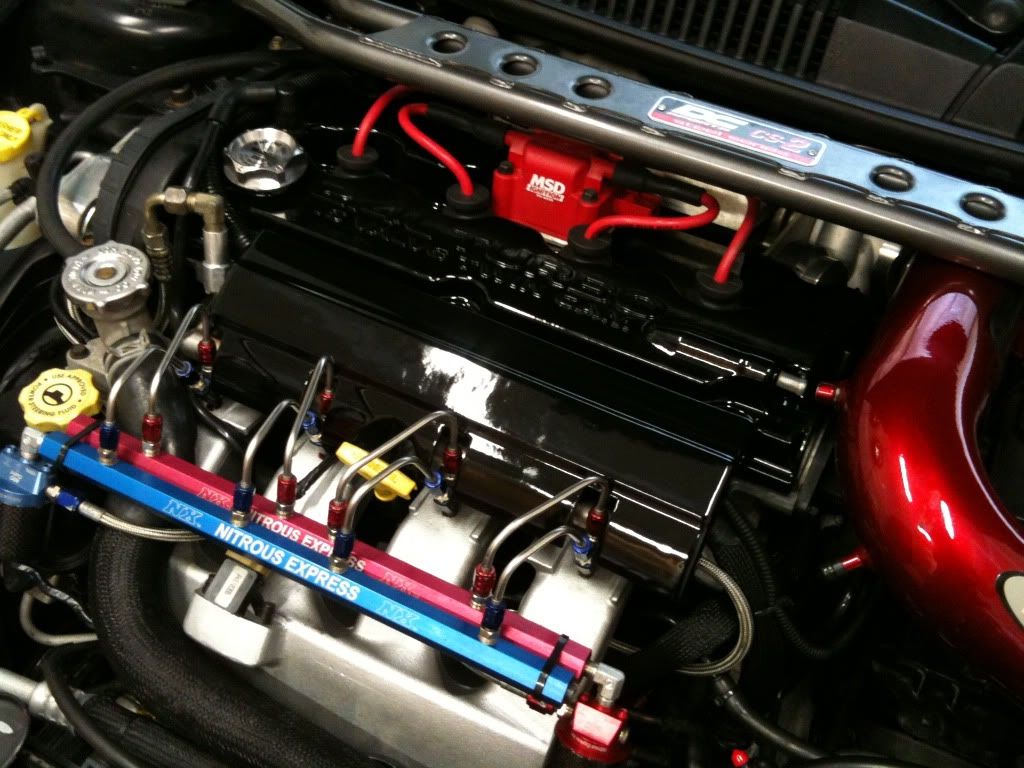 The NX rail direct port. Individual cylinder tuning, perfect distribution, HUGE shot capability in clean and trick anodized finish.
This system allows for 300hp worth on nitrous. 500hp on special request. ( Would love to see that car.) Truly on this platform the limitation will no longer be the nitrous system but the rest of the car.
We have the Red and blue two rail option shown above or we can also use a single two hole rail
We would use just one of the black rails with a fuel solenoid on one end and the nitrous on the other. Both are the same price Just up too you on the look you want. If you would like them anodized in a custom color we can also handle that as an extra.
You will get 4 piranha nozzles.
These are wet nozzles. They are a fuel shear design for the best atomization. They are capable of 150hp each.
A Lightning series Fuel and Nitrous solenoid.
There are literally pro mod cars with less capable solenoids. These are half the weight of a traditional solenoid. We have designed them from the onset with flow in mind as well as ease of plumbing. 3 of the inherent 4 90* turns have been eliminated for the least amount of turbulence possible to the nitrous charge. Through a redesign in the seat area these are also not worn out by the rapid pulsing of a progressive controller. These are the baddest solenoids around.
This will also come with the NX Lightning bottle valve.
This bottle valve has eliminated all expansion areas keeping the nitrous in a liquid form all the way to the nozzle. Liquid nitrous makes more power due to a higher density. NX has started with the bottle valve and worked its way forward to make sure we have the most efficient systems that make as much power as possible for the jet's that are in it and per the nitrous consumed.
What you end up with is a system that will handle all you can ask for and more with the highest quality parts made. What I think is more important you have a crew of guys for any install or tuning issues you ever have. I am on the forum whenever you guys need me. Mike Abney and Craig Townsend here are very knowledgeable and great to deal with. Being on the NX team means having the best products with the best support.
Were are wanting to offer this system at $999 plumbed on the intake or we can send you the system for $800. This thread is open to discussion or comments. Im happy to do any Direct port tech in here as well. I know there have been a lot of questions about it.