Discussion Starter
•
#1
•
Hey all,
Just wanted to let everyone know we're running a special
10% off
pulstar pulse plugs.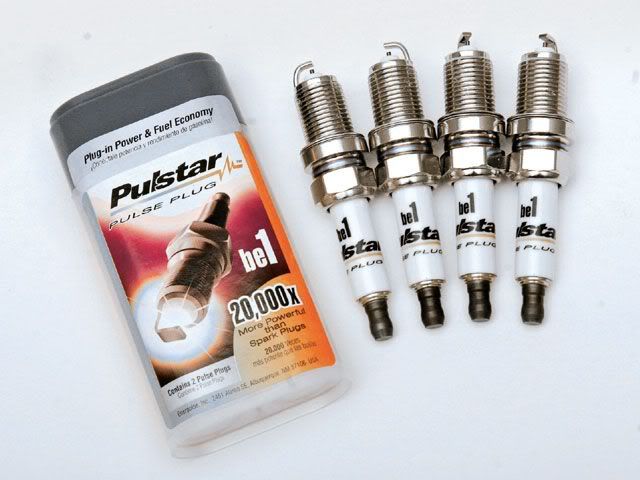 If you've wanted to try out Pulstar plugs, now is a better time than ever! Just type in
SRTPULSE10
at checkout to receive
10%
off of your order.
This code will be good until the end of
July
.
Questions? Email me at
[email protected]
Thanks!
Here's what we found when we did some recent dyno testing on the plugs:
Hey all, as you may know there's been a whole lot of controversy regarding Pulstar plugs floating around on the interweb lately. Well we at sparkplugs.com decided to get down and dirty and run them in our recent batch of dyno testing - here's what we found:

-The Pulstars performed consistently well in our '08 Dakota. One of the stats that we measured shows the variation in a plugs performance between pulls, helping us to get a small glimpse at its potential consistency. The stock plug, a NGK V-power (ZFR6F-11G) varied in peak HP 2.3% between runs while the Pulstar iridium (Be-1i) varied by only 1.24%.

-The pulstar iridium (Be-1i) measured 136.5lb-ft peak torque while the stock plug measured 135.09lb-ft.

-On its worst pull, the stock plug gave a peak of 123.25hp, while the worst run of Pulstar's Iridiums produced a peak of 129.19hp.

-The Pulstar platinum (Be-1p) measured 90.25lb-ft average torque @ 4600RPM while the stock plug only measured 89lb-ft average torque.